Senator Rick Scott's ideas for making the American Dream available to everyone
The LIBRE Initiative President Daniel Garza recently spoke with Senator Rick Scott about the role the Hispanic community plays in the U.S. and Florida, specifically.
Their conversation was intended to highlight noteworthy moments in U.S. history in which Latinos contributed in significant ways and interviews with national leaders speaking on the Latino American experience.
Garza began by asking the senator to share about Florida's rich history of Hispanics contributing their talents to the Sunshine State.
"If you look at our state, we have so many wonderful Hispanic families that have built our state," Senator Scott answered.
"Most people think it's just Miami, but the truth is, it's all across our state. It's Miami, it's Orlando, it's Tampa. If you just look at history, the amount of trade there was between Miami and Latin America, Tampa and Latin America, Key West and Latin America; so we've had Hispanic communities build our state for a couple centuries now, maybe more."
"Th Hispanic community is really thriving in Florida. It's exciting," the senator added.
Garza then mentioned the seemingly worsening partisanship and division in the U.S. today. Like all Americans, Hispanics are worried about this state of affairs, and want to ensure the American Dream is accessible to all.
How does Senator Scott approach this problem?
"I don't meet people that don't want to be self-sufficient," he said. "I don't meet families that aren't worried about their children's education. I don't meet people that want to live in an unsafe neighborhood. We are all in this together."
He continued, saying:
"I want you, I want my children, I want everyone to have the same opportunity I had. I met a poor kid who had a wonderful mom who said, 'you can be anyone because you grew up in this country.' That has to be true for everybody in this country, and everybody has to have the exact same opportunity." The way you do that is you create a thriving economy where people are needed. And then you do everything you can to make sure everyone has a shot at the dream."
The ability to achieve your American Dream is what makes this country unique. And, with the Hispanic population growing in size and influence, we have the chance to make sure opportunity is available not only to us, but to everyone.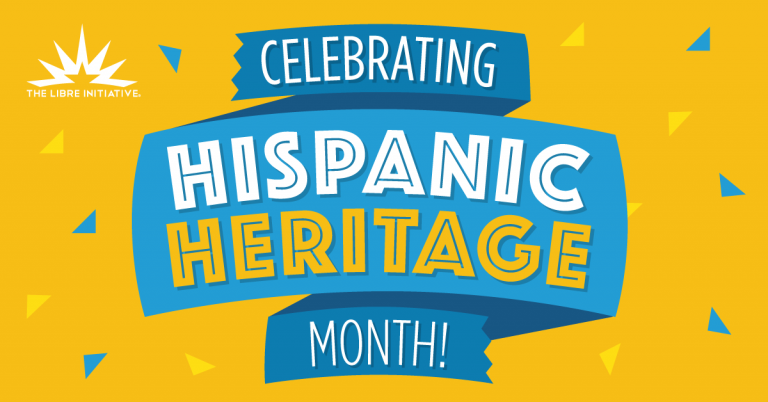 Celebrate Hispanic Heritage Month with LIBRE at one of these special events.