Exclusive call with Senator John Cornyn reveals bipartisan determination to solve crisis at our border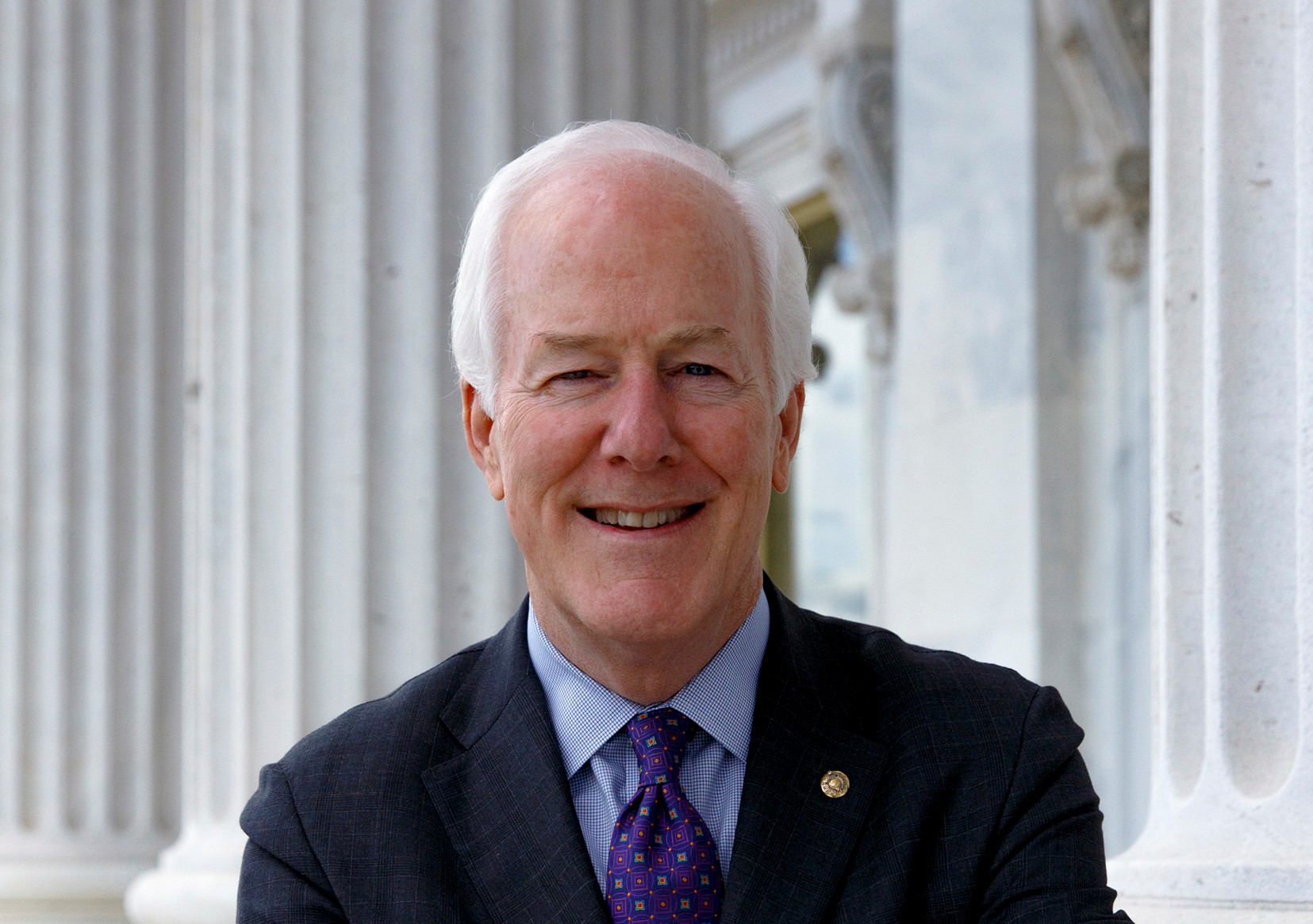 Earlier this year, the number of unaccompanied children arriving at the U.S. southern border reached a new record.
CNN reports that 18,656 minors were taken into custody in March, the highest monthly total yet. But that's far from the full picture of the situation.
The failure of Congress and the president to come together on updates to immigration laws is contributing to a growing problem at the border.
Why is the Bipartisan Border Solutions Act necessary?
In an exclusive call with hundreds of LIBRE activists, Senator John Cornyn shared that over the last three months, 450,000 migrants attempted to cross the border, including more than 45,000 unaccompanied children.
"These children make their way to our borders through a very dangerous trek. They travel with human smugglers…who care nothing about them as humans. […] These migrants are subjected to unimaginable treatment along the way. Many arrive hungry, abused, and in poor health."
In the last five months, Senator Cornyn has visited several detention centers to learn more about the surge at the border and hear migrant stories firsthand, including that of a three-year-old boy who traveled on foot from Central America.
In a previous post we described the consequences of this crisis:
With limited resources and a rising number of asylum applicants at the southern border, the United States has been unable to make timely decisions on successful and unsuccessful asylum claims.

Instead, the backlog of unprocessed claims has grown, and the U.S. has no good options for dealing with applicants during the lengthy wait for a decision.
As a result, the Border Patrol has fewer resources to deal with those who would do us harm, while the towns and nongovernmental organizations caring for migrants while they await decisions are swamped.
Addressing this humanitarian crisis seems like an impossible challenge.
But the reality is that our existing immigration laws deny many people seeking economic opportunity the chance to legally contribute. With limited prospects in their home countries, many attempt to find some other way to come.
Fortunately, leaders like Senator Cornyn aren't deterred, and neither is The LIBRE Initiative.
What would the Bipartisan Border Solutions Act of 2021 do?
Joined by LIBRE President Daniel Garza and Americans for Prosperity Senior Vice President Jorge Lima, Senator Cornyn spoke with LIBRE activists about how his experiences at the border galvanized him to build a bipartisan coalition of lawmakers from both houses of Congress, including Senator Kyrsten Sinema from Arizona and Representative Henry Cuellar from Texas, to begin crafting a solution.
"It's about using bipartisanship to arrive at solutions. … I want good ideas to win out," Garza declared when introducing the senator. "Solutions that will improve lives, that allow people to thrive, and strengthen America."
The Bipartisan Border Solutions Act of 2021 is the better way this coalition is proposing.
Senator Cornyn says this "straightforward, commonsense" bill would:
Establish processing centers to streamline the processing of migrants.
Protect children who are brought to this country with no parent, ensuring their safety as they wait to appear before a judge.
Reduce the immigration court backlog.
Speed up the process for adjudicating the cases of those with legitimate asylum claims.
When this bill was first announced, we wrote that it also provides for:
Establishing at least four regional processing centers in high traffic sectors of U.S. Border Patrol.
Mandating Health and Human Services conduct regular inspections of facilities providing custody to unaccompanied children, creating efficiencies while keeping the children safe.
Authorizing the hiring of additional border personnel.
Enhancing congressional reporting and oversight.
The Bipartisan Border Solutions Act that Senator @JohnCornyn and @SenatorSinema, as well as @RepCuellar and @RepTonyGonzales have introduced is a vital step in the right direction to address America's border security, as well as improve our legal immigration process. pic.twitter.com/pVtfXofh27

— The LIBRE Initiative (@LIBREinitiative) June 1, 2021

Senator Cornyn emphasized the principles underlying the bill:
"If you are living in poverty and violence and just want a better life, we all understand on a human level why people want to come. But there also needs to be some fairness in the system, some order, and a lawful process."
How is LIBRE supporting the Bipartisan Border Solutions Act?
LIBRE listeners tuned in to hear the senator via watch parties hosted by our state chapters, with Florida, Texas, Colorado, and Nevada receiving shout outs during the call.
Watching @danielggarza @JorgeALima & @JohnCornyn discussing border solutions that work. Thank you for your leadership on this issue! @LIBREinitiative @AFPhq #BeLIBRE #IamAFP #immigration pic.twitter.com/CR5Dwm4lgr

— Juan Martinez (@LibertyVegas) May 25, 2021
They took the opportunity to ask Senator Cornyn questions, including:
How robust travel and commerce can return to border towns overwhelmed by migrants and limited by pandemic travel restrictions.
The timeline for getting the bill passed, and whether consensus can be built quickly.
How the U.S. can improve access to legal immigration channels, such as H2B visas.
Afterwards, activists visited bordersolutionsthatwork.com and were able to immediately urge their lawmakers to support the Bipartisan Border Solutions Act.
To date, nearly 6,000 letters have been sent to Congress in support of the bill.
"Immigration tends to be an emotional issue, and it's divisive. And sometimes people would rather have the issue than they would solve the problem," Cornyn concluded.
"My hope and prayer is that we would have more people interested in solving problems and less interested in grabbing ahold of an emotional issue and using it for purely partisan purposes in the next election."
Join the thousands who believe bipartisan solutions to our toughest immigration challenges are possible. Visit bordersolutionsthatwork.com and take action today.