Senators launch bipartisan effort to deal with border crisis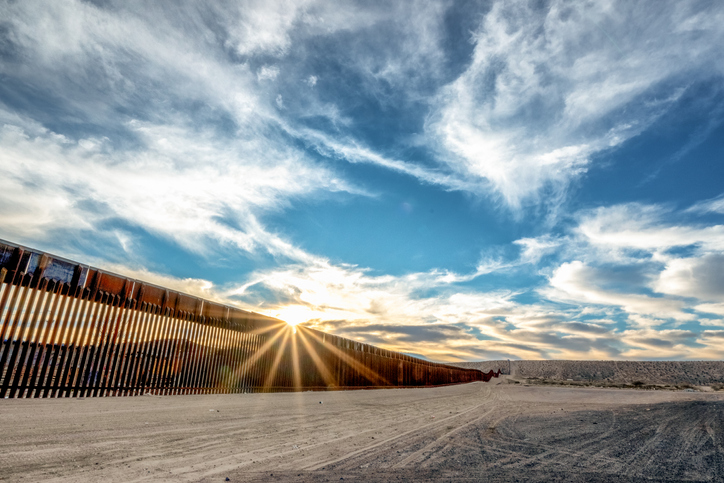 Daniel Garza, president of The LIBRE Initiative, recently repeated a message he's been delivering for years: To begin to solve America's immigration challenges, it will take a willingness by people in both parties to reach across the aisle to begin the process of updating our laws.
With limited resources and a rising number of asylum applicants at the southern border, the United States has been unable to make timely decisions on successful and unsuccessful asylum claims.
Instead, the backlog of unprocessed claims has grown, and the U.S. has no good options for dealing with applicants during the lengthy wait for a decision.
A coalition of lawmakers has come together to propose a response: the Bipartisan Border Solutions Act of 2021. The leaders in this effort include Senators Kyrsten Sinema and John Cornyn, as well as Representatives Tony Gonzales and Henry Cuellar.
The bill includes key reforms to improve processing and security in the near term, and to help prevent a situation like this from recurring in the future. It would:
Allocate adequate resources to improve processing of migrants.
Enact pilot programs that streamline asylum decisions and credible fear screenings without compromising due process protections.
Establish at least four regional processing centers in high traffic sectors of U.S. Border Patrol.
Mandate Health and Human Services conduct regular inspections of facilities providing custody to unaccompanied children, creating efficiencies while keeping the children safe.
Authorize the hiring of additional border personnel.
Enhance congressional reporting and oversight.
Bill sponsors come from both the House and Senate, and from both political parties.
As Garza commented:
The most recent surge at the border continues to highlight the urgency for a more efficient, effective, and accountable immigration system. Our outdated system continues to fail our nation and demonstrates that it is unreliable and unfair. The responsibility of providing sensible solutions to this, and other immigration issues like Dreamers and visa reform, falls on our elected officials in Congress. We applaud these lawmakers for showing leadership and coming together with a practical solution to address the challenges in our southern border.

This bill is an important effort toward providing relief to the current emergency. Preventing future surges will require lawmakers on both sides working to advance nonpartisan solutions that expand legal immigration channels and secure our border.
It is not yet clear whether the House or Senate will vote on this measure, let alone whether it will be enacted. But this serious proposal is a positive contribution to the debate about improving our immigration system and modernizing our laws.
Let your representative and senators know that you want Congress to address immigration.