What Are We Waiting for? Congress Can Provide Certainty for Dreamers and Security for Everyone.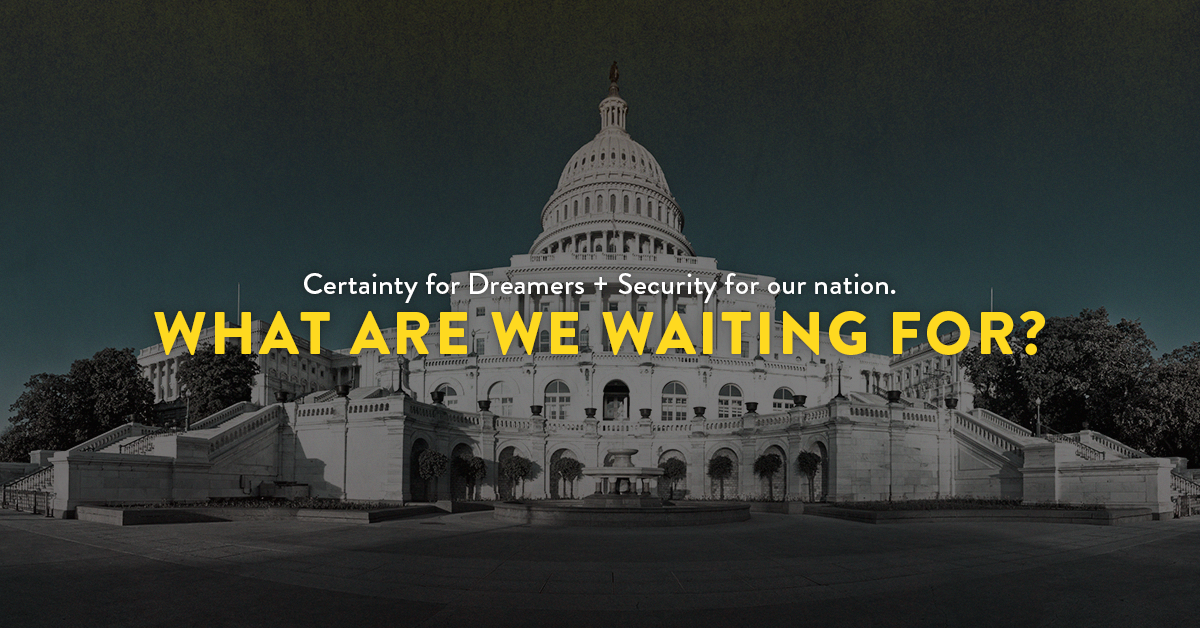 A recent bi-partisan proposal could have protected Dreamers through the omnibus spending bill: funding for border security in exchange for a pathway to citizenship. Yet glaringly absent from the final version signed by the president was a solution for Dreamers.
"This issue is not going away, and prompt action is needed now more than ever," said LIBRE Initiative President Daniel Garza on March 23, the day the omnibus bill was signed. "While court action is now allowing some Dreamers to renew their legal status, they are unable to plan for the future as long as that limited protection can be taken away at any time. There is no reason to wait for a crisis to fix this problem."
Court action is not a solution. No action from Congress is not a solution.
On April 19, Reps. Will Hurd (R-Texas), Pete Aguilar (D-Calif), Jeff Denham (R-Calif.) and Lujan Grisham (D-N.M.) announced that their bipartisan "queen-of-the-hill" rule to allow a floor debate on four DACA solution measures had the support of 50 Republicans and 190 Democrats for a total of 240 cosponsors. That easily surpasses the 218 votes needed to pass the measure through the House.
The rule would allow a debate and floor vote on Rep. Bob Goodlatte's Securing America's Future Act, the Dream Act, a bill offered by Speaker Paul Ryan, and the bipartisan USA Act, a bill introduced by Reps. Aguilar, Denham, Hurd and Grisham earlier this year.
Whichever proposal receives the most votes and meets the mandatory majority-vote threshold would be adopted and the issue would move to the Senate. Then, it will be the Senate's responsibility to treat this as urgently as those in danger of falling victim to broken system.