New Report Shows How Bad Wasteful Government Spending Is Hurting America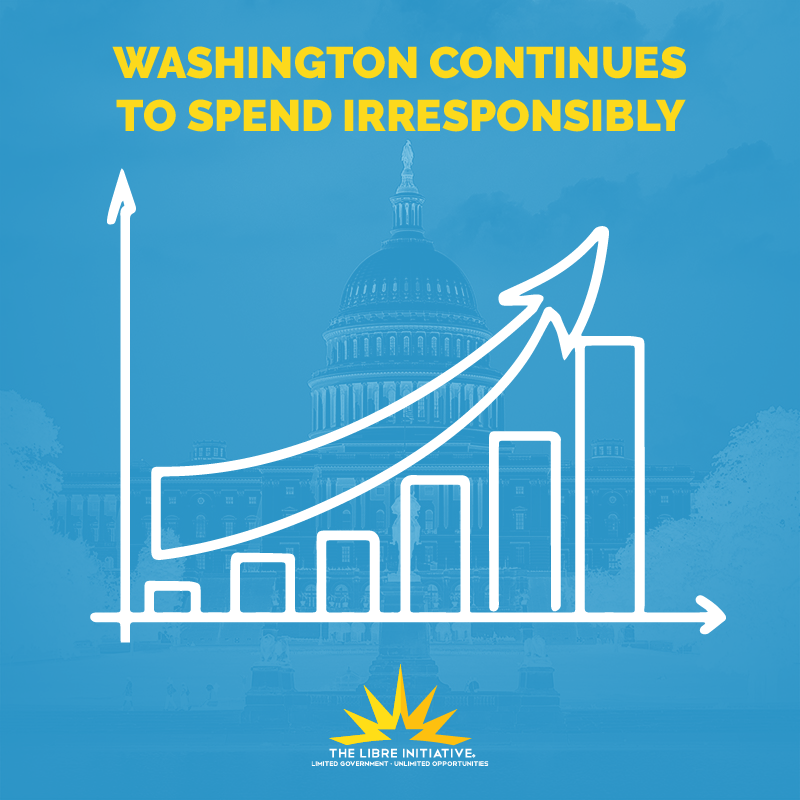 The American government has a spending problem, and it's growing out of control.
A new report recently released by the Congressional Budget Office says this year the federal deficit will reach $804 billion this year. By the year 2020, the U.S. will be adding more than a trillion dollars to the national debt every year.
What's driving this exploding debt? Wasteful spending. Unlike families who have to budget responsibly and live within their means, lawmakers on both sides of the aisle have spent decades going on irresponsible spending sprees.
Some people are trying to blame recent tax reform for these predictions. But nothing could be farther from the truth. In reality, past tax cuts have actually created more tax revenue for the federal government. Undoing tax reform will do little to stop the ballooning debt.
Unless lawmakers are willing to get serious about spending, the debt will continue to grow, putting the future of our country at risk. Massive deficits will eat up more and more federal dollars, taking much-needed money from education, roads and public safety.
Tell your lawmakers it's time to start taking our national debt seriously and start cutting wasteful spending.