Study: With More Immigration Comes More Jobs . . . For All Americans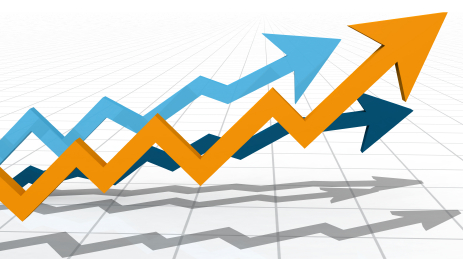 We often express how increased Immigration enriches the culture and economy of the United States – and now a new study underscores this phenomenon. Hispanics are projected to play an increasingly important role in the future of U.S. job growth in the coming decades, according to a new study published by IHS Global Insights. What's more, the study concludes that if Immigration levels are higher than expected, the resulting job additions will impact Hispanics as well as non-Hispanics.
According to the report, the U.S. economy is nearing a period when labor force growth will slow dramatically as more of the baby-boomer generation moves into retirement. While the growth of the non-Hispanic labor force is expected to slow, Hispanics will account for more than 40 percent of the increase in U.S. employment over the next five years. In the fifteen years following that, the study finds that Hispanics – both native and foreign-born – will account for more than 75 percent of U.S. employment growth.
This projection derives primarily from the fact that Hispanics are a young and fast-growing demographic, but also takes into account certain assumptions about the future rate of Hispanic Immigration to the United States. On the most conservative assumption, using only current projections from the Census Bureau, the authors predict that Hispanic employment levels will grow at a rate of 2.6 percent per year over the next twenty years, and that Hispanics will comprise 23 percent of total U.S. employment by 2034, up seven percentage points from 2014.
In a higher-immigration scenario, the forecast assumes a sustained level of Immigration as high as pre-recession levels, comprising some 3.7 million additional immigrants over the next 20 years. On this scenario the authors predict that Hispanic employment will be 2.4 million higher by 2034 than on the baseline. At the same time, real GDP will be 10 percent higher than on the lower Immigration scenario, and these benefits will not be limited to the Hispanic community alone. Interest ingly, the study shows that even non-Hispanic employment will be nearly 1 million greater on the higher-immigration scenario than on the baseline.
Higher levels of Immigration to the United States will lead to stronger economic growth for all Americans, and the sharp differences between these two economic forecasts highlight the need for cooperation on Immigration reform in Washington. In order to responsibly reform our Immigration system, we need a market-based approach that will account for future flows, address the millions here without documented status, provide certainty to those brought here as children through no fault of their own, and enhance security. While both sides of the debate remain unwilling to find common ground, necessary reforms are being delayed.
The president must be open to discussion with Congress and understand that U.S. Hispanics are still waiting for a reform that will provide them with stability and security. Temporary, narrow, and legally-uncertain fixes such as executive action only serve to undermine the efforts of reform advocates to reach consensus. We can only get real results with bipartisan, market-based, legislative Immigration reform. The future of our economy depends on it.