Virginia Officials Finally Catch Up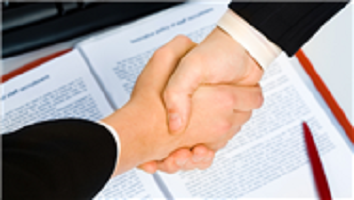 Innovation works at a rapid speed to develop technology and services that improve our lives, create value, and generate jobs. Yet, far too often, new innovations are hindered or even obstructed due to government's inability to adjust. While many in Virginia have enjoyed Uber's ride-sharing services for more than a year, it was only recently that Virginia Governor Terry McAuliffe signed legislation to finally clear up some confusion as to whether ridesharing companies such as Uber and Lyft are legally allowed to operate in the Old Dominion. Several months ago, the DMV commissioner issued a cease and desist letter, but both companies ignored the warning which lead to tensions with lawmakers and the need for a more permanent fix.
An official statement from Uber expresses support for this recent legislation, which eliminated some ambiguity as to the legality of their business model. It is important to note, however, that what Uber is now required to do by law – ensure drivers pass background checks, undergo vehicle inspections, and are covered by insurance – were steps they had taken since the beginning to guarantee a quality service that consumers wanted.
Wanted and Demand ed, in fact. Loyal customers took to their smartphones and sent hundreds of email petitions last summer calling for the DMV to back down – and within two days the state actually caved. Of course, this type of protest only works if customers are passionate about the product; Latinos, who are more likely than other demographics to use apps on mobile devices, are likely a large part of those who benefit from these types of "shared economy" services. And the uproar caused by the news of the cease and desist order was enough for the general public to take to social media and email and Demand change in favor of consumer choice.
The intense customer loyalty is far from surprising, as ridesharing apps offer a quality service at an increasingly lower and lower price. Their innovative business model puts calling a ride increasingly within reach of lower-income earners and is therefore more accessible than traditional taxis. And because it is app-based, it links both the consumer and the driver to a phone and Credit card to add a level of accountability and safety.
The relief from ambiguity is welcome, but Virginia customers need to continue to hold lawmakers accountable to their needs. If Virginia's interference stops here, that is one thing, but that is not likely. Our future industries and jobs must not fall victim to government overregulation. If Regulation and red tape creep into all innovation, it could diminish the many benefits that a diverse group of customers enjoy.