Obama's Green Initiatives will impact Americans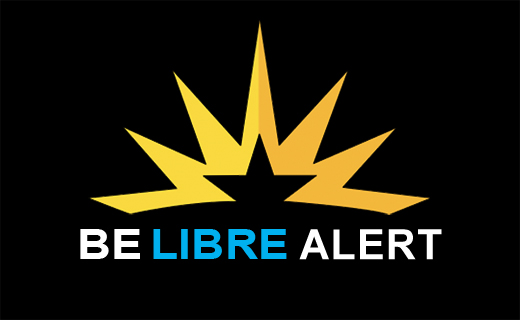 En español abajo
For Immediate Distribution
June 25, 2013
MEDIA CONTACT:
Judy Pino
, 202-578-6424 or
Brian Faughnan
, 571-257-3309
Obama's Green Initiatives will impact the pocketbooks of already struggling Americans
More regulation, no job creation

LIBRE's Executive Director, Daniel Garza released the following statement:
(Washington, D.C.) – "Once again, this Administration imposes regulations that will greatly impact the bottom-line for struggling families and small businesses all over the nation without the input of elected leaders in Congress. The newly announced EPA regulations will destroy much-needed jobs, raise the price tag on goods and services, and increase energy costs for Americans already struggling to pay their bills. There is little evidence that these regulations will truly have a significant impact on reducing global greenhouse gas emissions, but we can predict the damage that this will have on the U.S. economic recovery."

According to a study released by the American Council of Capital Formation, these EPA regulations could negatively impact approximately 1.4 million jobs. Read study here.

For interviews with a LIBRE representative, please contact: Judy Pino, 202-578-6424 or Brian Faughnan, 571-257-3309

***
En español

Para Distribución Inmediata
25 de junio del 2013
CONTACTO PARA LOS MEDIOS: Judy Pino, 202-578-6424 o Brian Faughnan, 571-257-3309
Iniciativas medioambientales de Obama afectarán el bolsillo de estadounidenses
Más regulación, sin creación de empleo
Director Ejecutivo de La Iniciativa LIBRE, Daniel Garza, publicó la siguiente declaración:
(Washington, DC) –"Una vez más, esta Administración impone regulaciones que afectarán en gran medida el presupuesto de familias y creadores de empleos a través del país sin incluir la participación de los líderes electos en el Congreso. Las regulaciones de la EPA recientemente anunciadas destruirán puestos de trabajo muy necesarios, elevarán el precio de los bienes y servicios, y aumentarán los costos de energía para estadounidenses que ya están luchando por pagar sus cuentas. Existe poca evidencia de que estas regulaciones realmente tendrán un impacto significativo en la reducción de emisiones de gases de efecto invernadero a nivel mundial, pero si podemos predecir el daño que esto tendrá en la recuperación económica de EE.UU."
Según un estudio publicado por el Consejo Americano de Formación de Capital, estas regulaciones de la EPA podrían tener un impacto negativo de aproximadamente 1.4 millones de puestos de trabajo. Lea el estudio aquí.

Para entrevistas con un representante LIBRE, por favor póngase en contacto con: Judy Pino, 202-578-6424 o Brian Faughnan, 571-257-3309

###