Daniel Garza: Cloudy With Little Chance of Leadership in Washington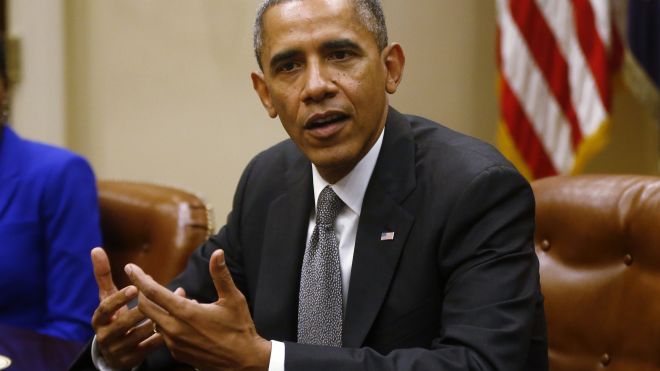 Originally published at FoxNews Latino.
Things are bad in the nation's capital, really bad. Approval ratings are down for our elected leadership, the Affordable Care Act (ACA) rollout has been a disaster and even the Redskins have stumbled to a 1-and-4 start. But what has been most disheartening, and what has added to the uncertainty Americans across the country are feeling, has been the inability of the President to rise above the strife and show leadership – the kind only the President of the United States can show. With a partial shutdown ongoing and the debt ceiling just days from being breached, only he can call in the leaders of Congress and say to them, "We are not leaving this room unless we resolve our differences. Yes, we will negotiate, but we will also compromise." He should do this today, so the economy is not further impacted by the uncertainty surrounding the debt ceiling deadline.
Although polls may show more Americans blame Republicans for the shutdown now, the reality is President Obama was elected to lead our nation in a time of economic downturn. Under our Constitution, he must work with Speaker Boehner, who leads the body that is most specifically accountable for federal spending. His failure to unite America's elected leadership and drive bipartisan solutions to resolve a serious national matter will be an important part of his own presidential legacy.Instead he has made speeches that the sky really is falling — stating that the economy will implode, the markets will crumble and our financial institutions will cancel consumer credit as Republicans hold a gun to his head. It is ominous and foreboding language that is beneath the office of the Presidency. It is also irresponsible for a nation's leader, especially the leader of the world's lone superpower, to unnerve both the domestic and global markets in such a way. If the President is truly trying to promote economic growth and keep the world stable, he should be reassuring markets that the United States government can handle this challenge — as we always have in the past.
Conservatives in Congress are not sitting still against the Left's strategy of intransigence. They have offered a range of proposals that can serve as the basis of a compromise, and it's President Obama who refuses to negotiate. There are serious problems with the Affordable Care Act – ones that should not be ignored. But President Obama has refused to even acknowledge them. Instead he and his allies in Congress declare that 'it is the law of the land.' That's true, but Congress revisits, repeals, and amends laws frequently. When prohibition's awful unintended consequences became clear, it was repealed. Even now, the White House is pushing hard to change the law that limits how much debt the U.S. may issue. It's completely legitimate for Congress to push the White House to deal with the ACA.
In the face of deadlock however, there is no reason the entire federal government should be shut down. It makes sense to work in a bipartisan way to reopen agencies about which there are no disagreements – through the type of narrow spending bills the House has passed. Unfortunately, the White House insists on having everything it wants before negotiating.
Instead of focusing on short-term political advantage, the President has the chance – right now – to pass long-term fixes for our serious fiscal problems. Congressional conservatives are ready to discuss the current shutdown and the upcoming debt ceiling debate. Speaker Boehner was right to underscore that even though America will have record revenues, we will still suffer a nearly $700 billion deficit. Our leadership cannot continue to ignore the unsustainable fiscal path we are on, or much less refuse to negotiate with each other in order to score cheap political points.
Americans know that our elected leadership must set spending priorities, focus on growing the private sector and address the source of the stalemate – runaway government spending and overregulation. It is time for a serious commitment to fiscal sanity, to job creation, and to a willingness to work together on shared goals, rather than political advantage.
If President Obama cares little for his own legacy, he should care very much about our nation's economic health. But instead he's shown only obstinacy, when what Americans are crying out for is true leadership.
Most Americans will forget who served as Speaker of the House a few years from now, or who the Senate leader was. But they will not forget under whose watch the people's government turned dysfunctional. At times President Obama seems to think stubbornness is a leadership quality. But a failure to engage – and a refusal to recognize America is a representative Republic – is anything but leadership. The President can't keep sitting on the sidelines. Only he can solve this problem. It's what he was elected to do.
Daniel Garza is the Executive Director of The LIBRE Initiative, a non-partisan, non-profit organization that advances economic freedom in the Hispanic community. Garza is also a former White House staffer. Follow him on Twitter @DanielGGarza