Why a minimum wage hike would hurt teens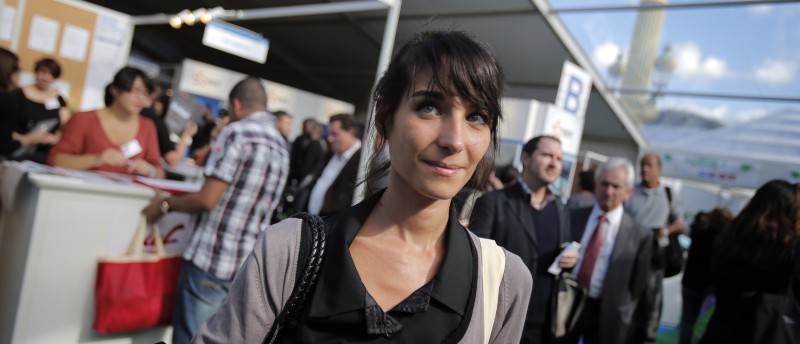 (Originally Published in the Daily Caller)
For generations, summer has been a time for enjoyment and employment for young people; an opportunity to land a job at the local pool, supermarket, or camp, not only for some spending cash, but to learn the valuable lessons of hard work and responsibility that future employers will require.
This summer, however, has churned out beach bums who can't seem to find employment in this economy. The Bureau of Labor Statistics' annual Summer Youth Labor Force report provides more evidence of the systemic stagnation of our labor force and particularly the effect that it is having on the young in America.
According to the BLS, for the past five years the summer unemployment rate for those aged 16-24 has remained abysmally high, above 16 percent. This June, only 779,000 teenagers across the country found jobs, according to BLS — a 30 percent decrease in teenage summer employment since the beginning of the recession. An already competitive job market has put older, more experienced workers in direct competition with teenagers for entry level jobs. In addition, well-intentioned but destructive minimum wage mandates at the state and federal level raise the cost of hiring and training short-term workers looking for summer jobs.
The president's proposal to raise the minimum wage to $9 per hour may have the opposite desired effect for teens and low-skilled workers. History has shown that whenever there is an increase in the minimum wage, those hurt most are the least educated, least experienced, and least skilled workers – usually high school and college students — resulting in only a few benefiting from the increased wages and others losing their jobs.
We witnessed it between 2007 and 2009, when the federal minimum wage rose 41 percent and had a disastrous effect on youth employment. The joblessness rate for 16-19 year olds increased by 10 percentage points from 16 percent in 2007, to more than 26 percent in 2009. While some politicians claim that workers benefitted from the minimum wage hike, if you were to ask the 8.8 million workers who lost their jobs during the economic recession, I bet you'd get a different answer. It's no secret that when you raise the cost of doing business, or in this case hiring workers, business owners have to find a way to trim their expenses and meet their bottom line.
It's not surprising that some states are feeling the economic pinch more than others; Nevada and New York with a 25.6 percent teen unemployment rate are clear examples of the severity of the problem. It's important to note that both of these states have either increased (Nevada) or plan to increase (New York) their minimum wages above the federal rate. On the other hand, Texas, which maintains a minimum wage that is on par with the federal rate, has thrived even during the recession. In fact, a recent study from Forbes titled "Best Cities for Good Jobs" included five Texas metropolitan areas in the Top Ten, including the four best cities to find jobs in the next few years.
Finding a job is a tall order in the current economic climate, and as elected officials turn to the minimum wage debate as a potential solution, they must consider the impact that such a policy would have on young people. Our country needs decisive action to restore our economy to pre-recession prosperity and beyond, not recycled ideas that have proven detrimental in the past.