Sharing Economy Gets a Win in Copper State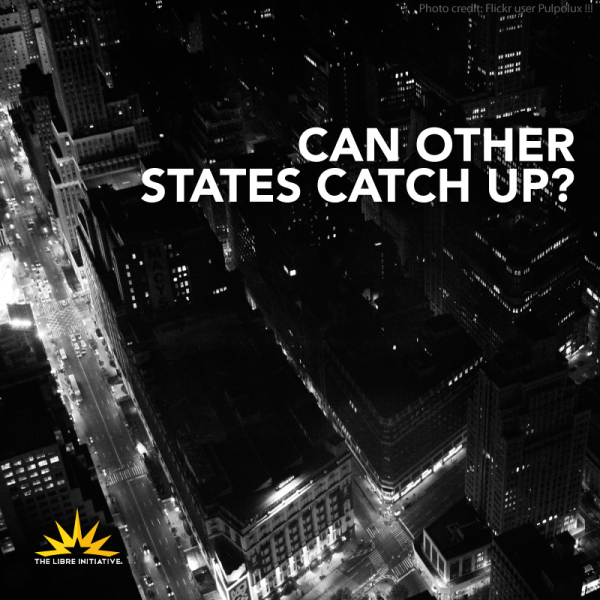 What do we mean by 'the sharing economy?' Simply put, it's what we call it when owners rent out something they may not be using – such as a house or a car – to someone else, using the rising peer-to-peer industry. As the sharing economy continues to grow through innovative technology, local entities and state legislatures shouldn't pass unnecessary and burdensome regulations. For Hispanics in Arizona, who use the sharing economy at a higher rate than the general population, recent steps to prevent overregulation of this popular, growing industry are a huge win.
This session, the Arizona legislature passed Senate Bill 1350, which prevents Arizona cities and counties from banning short-term rentals and sets up rules for collecting taxes from companies like AirBnB, FlipKey and HomeAway. The measure comes from Governor Doug Ducey's plan to make Arizona a destination for the sharing economy and a go-to place for travelers. The tax structure aims to allow companies to register with state and local jurisdiction to collect taxes from their hosts and guests, and creates a clearer legal process for the sharing economy.
As companies like Uber, Lyft, HomeAway, and AirBnB continue to be a hot commodity among consumers in the Copper State, opponents are trying to encourage local entities to regulate the growing industry. The American Hotel and Lodging Association, which faces competition from the sharing economy, have come out against the measure. A letter sent by the Association to the Governor stated that the legislation did not regulate the sharing economy appropriately, particularly for commercial hosts. The Association urged Governor Ducey to reconsider signing the bill in order to protect their own interests. While lawmakers in Arizona wisely rejected this approach, other areas haven't been so lucky. Austin for example, recently set stringent ridesharing regulations and placed some on short-term rentals as well. Austin hosts one of the biggest events in the country – South by Southwest – which attracts over 20,000 people. For homeowners in Austin, the opportunity to gain a revenue stream shouldn't be banned by established companies worried about competition. Consumers have shown that the sharing economy benefits both the seller and the buyer. It's a win-win system, and with the passage of Senate Bill 1350, Arizona aims to be the sharing economy state. Other states should take notice.
The legislation is a huge win for property owners statewide. Property owners no longer have to worry about facing legal repercussions for renting out their homes to tourists. In cities like Phoenix, the sharing economy is a booming marketplace. Phoenix was recently noted as one of the top ten U.S. markets for unit growth and has shown this consistently, year-over-year. For Hispanics in Arizona, having the opportunity to rent one's home to tourists would benefit those in need, as well as those searching for an additional revenue stream. Hispanics account for 30 percent of the state's population, almost double the national average. In Arizona, 26 percent of Hispanics are considered to be living in poverty and any additional income to pay for groceries, gas, health care, and education could be a life-saver.
Technology is evolving at a rapid pace and has made our lives easier along the way. The sharing economy is booming, and cities and states must follow Arizona's footsteps and embrace change. The sharing economy offers people services at the tip of their fingers, with just the click of an app. Local and state officials shouldn't prohibit homeowners from earning money. Arizona is becoming a leader in the nation, embracing the sharing economy, and committing itself to supporting 21st century innovation. Can other cities and states catch up?