Low-income students are increasingly the face of our Nation's public schools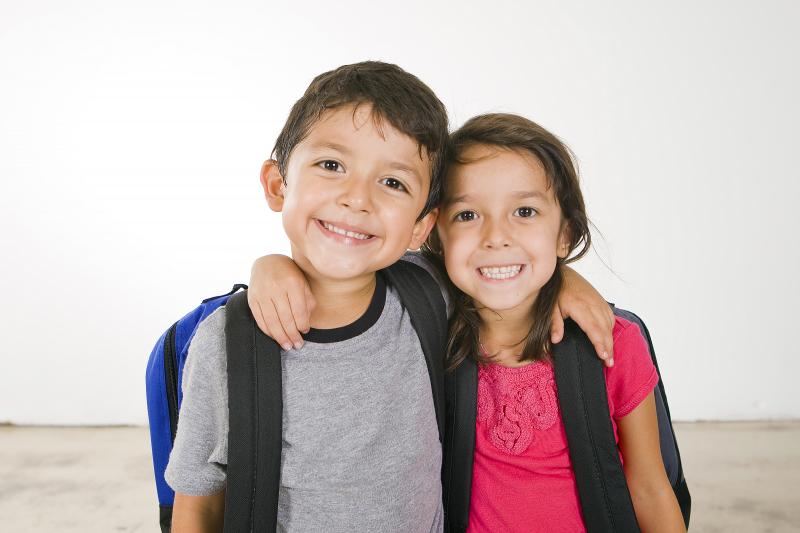 According to a new report from the Southern Education Foundation (SEF), low-income students are now a majority in our nation's public schools – a big change from 1989, when less than 32 percent of the nation's public school students were low-income. According to the report, which collected data from the National Center of Education al Statistics, half or more of all public school children in 21 states were eligible to receive free or reduced-price lunches in 2013. Increasingly, this new reality is reflective of the condition of Hispanic students in our public schools. At a time when Congress debates the reauthorization of No Child Left Behind, this report should serve as a guide to shape a better law, one that truly addresses the needs of our neediest students.
Steven Suitts, vice president of the Southern Education Foundation stated in a U.S. News article that the overlap between low-income and minority student populations is large in some states, and that in the deep South and in Western states, where there is a large growth of African-American and Hispanic students, those are generally the faces of low-income students. Suitts also added that despite the changing demographics, schools and policymakers are not addressing the needs of students who need help the most.
While unions and politicians debate Education reform and school choice, it is crucial to recognize that millions of low-income children are being left behind by a system that doesn't work for them. Many of them are trapped in chronically failing schools which are unable to offer them a good Education . This is unacceptable, especially considering that one of our public school's primary goals should be to equip children with the tools they need to climb out of Poverty .
There is an abundance of evidence that school choice policies are effective at tackling the many challenges that low-income students face in our schools. We know from a recent study by Mathematica Policy that a form of schools choice, charter schools, are more effective for lower income and lower achieving students than for higher income and higher achieving students. Also, studies by Stanford and Harvard (1) (2) have found that English language learners and low-income students perform better in public charter schools than in traditional public schools. Given the growing number of low-income Hispanic students in our public schools, it is clear that the best way to ensure that they and other students receive the high-quality Education they deserve is to expand Education al options for their families. Its time Congress got on to reforming the country's Education law with more choice and accountability components. Our nation's future depends to a greater extent on what we do to help the neediest children in our schools.