Latinos in the Spotlight at the Faith & Freedom Coalition Conference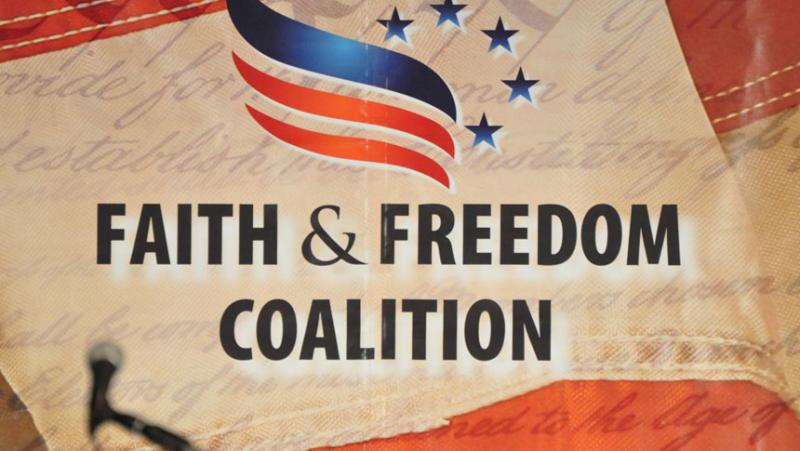 The Faith and Freedom Coalition's annual "Road to Majority" Conference was held in Washington, D.C. this past week covering controversial topics ranging from taxes to immigration. The conference, known for being very popular with social conservatives, was mainly populated with an older crowd. However, there were several pockets of diversity, and in particular there were numerous Latinos in the crowd – and on the stage.
The first breakout Latino speaker was Reverend Samuel Rodriguez. The young and passionate reverend dedicated his speech to Latinos in America and how the community could be a stronghold for the conservative movement. He warns, though, that several wedge issues are preventing this from occurring, one being immigration. He warned the audience against assuming that all of the undocumented Latino immigrants, if legalized, will vote liberal.
Speaking of the immigration issue, it came up several times during the conference. Conservatives are divided on the issue and that was on display during the Road to Majority Conference's Immigration Panel on Friday.
The speakers included Arizona State Representative, Steve Montenegro; the Eagle Forum's Colleen Holcomb, Miami-Dade School Board Member and potential Congressional candidate Carlos Curbelo.
Representative Montenegro didn't so much talk about what he would like to see policy-wise, as he did about his own immigration story and how the solution must pay homage to rule of law and legality. However, Ms. Holcomb made it quite clear that she was not in support of current immigration reform efforts. She also misused the term amnesty several times throughout her speech, using it as a blanket statement, a point that Mr. Curbelo addressed.
In the most poignant point made during the panel, Curbelo said, "There is a major difference between this legislation and the 1986 legislation. If you run a stop sign, and I'm the cop and I forgive you, that's amnesty. If you have to pay a fine – that is not amnesty." His comments noted the difference between how those here illegally would have to go through a legalization process including paying fines and back taxes this time around.
There were several other Latinos in the spotlight at Road to Majority, including The LIBRE Initiative's Northwest Regional Director, John Mendez, who also directs faith and freedom engagement; LIBRE National Spokesperson, Rachel Campos-Duffy; Senator Marco Rubio; and Adryana Boyne. They all spoke on varying topics from minority engagement to globalization to the role of faith in the Hispanic community and families.
As this is a fairly small conference with only a few dozen speakers, the sheer amount of Latino speakers was impressive – only serving to confirm that freedom and faith are in fact values that Latinos cherish.