An Historic Month for the Hispanic Community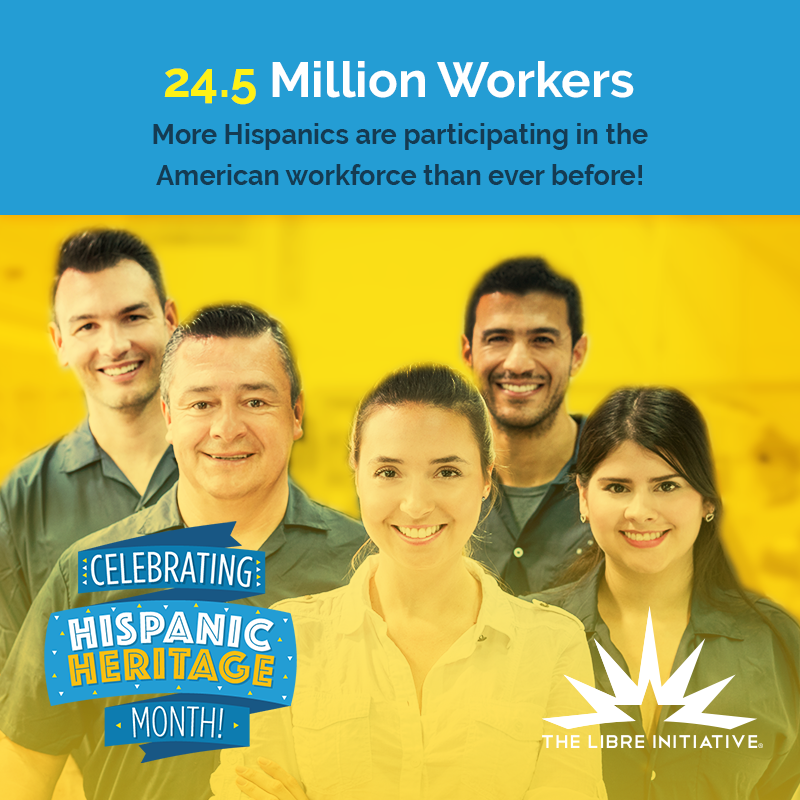 September is a landmark month. On September 15, we begin Hispanic Heritage Month by recognizing the culture and accomplishments of the Latino community, and the integral role we have played in shaping our national life.
As a nation, we celebrate the nearly 60 million Hispanic Americans in the United States today. Learn more about Hispanic Heritage Month here.
This September is not only an important month for the Hispanic community: it's a historic month for all Americans. This month marks the first time since 1986 that our lawmakers are considering reforming our country's tax code.
The decisions Congress makes in the coming weeks will shape the future for U.S. Hispanics, and all Americans, for decades to come.
Latinos in the American Economy
Hispanic Americans play a huge role in the American economy.
Between 1990 and 2014, the number of Hispanic Americans in the U.S. workforce more than doubled, surging from 10.7 million to 25.4 million workers. By 2020, the Bureau of Labor Statistics predicts that three-quarters of growth in the labor force will come from Hispanics.
With more Hispanics participating in the American workforce than ever before, it's no wonder that the Hispanic community pays special attention to the impact of our tax code on America's economy and business sector.
Tax Reform's Positive Impact
Today, America has one of the highest corporate tax rates in the developed world. By minimizing the tax burden for Americans in business, we can increase economic growth, expand the choices of products and services and give more Americans the opportunity to succeed.
In the past, tax reform under Reagan led to 11.7 million new jobs, boosted the average quarterly growth rate of the economy to five percent, and added more than $2,700 in disposable income for the average American. Tax reform will lead to a healthier economy, which means Latinos will benefit from increased wages, more job mobility, more flexible working hours and more opportunities to pursue our passions and build better lives for ourselves and our families.
The coming weeks will have a major impact on the future of the American economy – and the future for almost 60 million Hispanic Americans.
By reforming our tax code to make it simpler, more efficient, more equitable, and more predictable – without adding any new burdens – our lawmakers can make a tremendous difference to build a healthier economy and create new opportunities that improve the lives of millions of Latino families across the nation.