Here's How Much the Workforce Needs Dreamers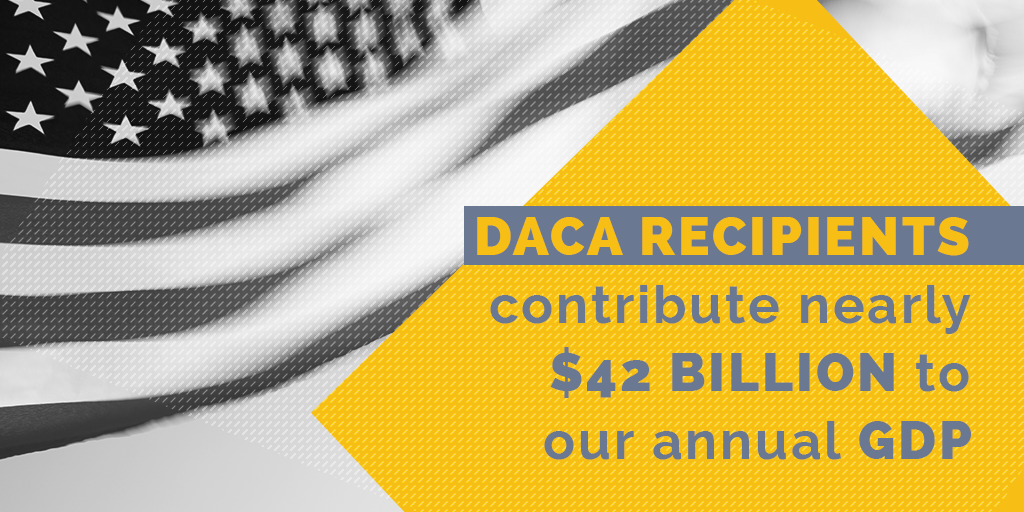 At the end of March, it was apparent that President Donald Trump would sign an omnibus spending bill that lacked a permanent solution for Dreamers. His administration had given Congress a deadline to come up with a solution, which it failed to meet.
Meanwhile, a day before Congress passed the omnibus bill, Indiana Gov. Eric Holcomb signed into law a bill that would remove a particular barrier to opportunity for Dreamers in Indiana.
Senate Bill 419 now clarifies that people residing in Indiana who are authorized by the federal government to work in the United States can obtain a professional or occupational license. That now includes DACA recipients.
Though, all too often, occupational licensing is an unnecessary barrier to opportunity for those looking to enter the workforce. Onerous, and often expensive, licensing requirements make it harder for those with low incomes to pursue the American Dream.
But in professions where occupational licensing is imposed, everyone should be eligible to obtain that license. The economy needs as many capable people as possible to join the workforce.
The Economy Wins When the Workforce Includes Dreamers
When SB 419 passed, Indiana added itself to a handful of other states that allow immigrants to meet some licensing requirements:
· California
· Florida
· Illinois
· Minnesota
· Nebraska
· Nevada
· South Dakota
· Utah
· West Virginia
· Wyoming
· New York
Some states only allow immigrants to qualify for licenses for a limited number of occupations, like teaching in New York or admission to the bar in Florida. But these 12 states still have an economic edge over others that bar Dreamers from the workforce altogether.
According to a report published by the CATO Institute, a Washington, D.C., think-tank, DACA recipients — if allowed to remain in the United States — would add $350 billion to the economy over the next decade, simply by being able to work.
When Dreamers are barred from meeting licensing requirements, rendering them unable to join the workforce, that positive impact at the federal level goes away.
It's no different at the state level.
But If There Were No Dreamers in the Workforce…
As of January, California is home to more DACA recipients than any other state, with more than 196,600. Some 384,000 were probably eligible to apply last year in California but didn't. It is estimated that the state would lose more than $11.6 billion in annual gross domestic product if all 193,832 Dreamers in the workforce were suddenly removed.
Indiana is home to 9,230 DACA recipients. It is estimated that 8,561 recipients are in the workforce. Before enacting the new legislation, the state was actively disallowing Dreamers from qualifying for occupational licenses by questioning legal status and screening applicants.
If Indiana restricted all Dreamers from its workforce, the state would stand to lose more than $516.4 million in annual GDP.
Barring Dreamers from qualifying for occupational licenses is turning down an economic injection. It just doesn't make sense.
Your Turn, Congress
Congress is dragging its feet when it comes to providing certainty for Dreamers. But clearly, stalling jeopardizes economic prosperity as well as Dreamers' livelihoods.
"Ultimately, Congress needs to clarify federal immigration law regarding DACA," said Gov. Holcomb. "But, until they act, Indiana state law should allow DACA recipients to skill up and work here in Indiana."
Ideally, unnecessary licensing requirements would be eliminated for everyone, allowing the economy to blossom even more. But until then, Dreamers should have the ability to at least qualify for jobs in the same manner as everyone else.
Everyone prospers when Dreamers are contributing to society in the best ways they can.
It's time for our leaders in Washington, D.C., to improve our security and provide certainty for Dreamers. We must ensure a solution for the present, and for the future.
Tell Congress to find a permanent solution for Dreamers, today.