Economic Recovery does not mean more taxes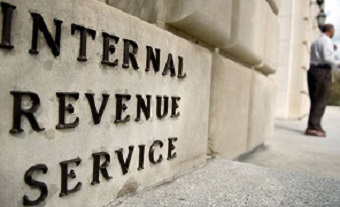 What Happens in Vegas, Stays in Vegas, but a new study released by the non-partisan Tax Foundation suggests that businesses might also be more inclined to stay in "The Silver State." The 2014 State Business Tax Climate Index ranks Nevada 3rd in the nation among states with the "friendliest" business tax climates. That's encouraging news for a state that has been steadily disproportionately impacted by the current economic downturn, and has consistently suffered the highest unemployment numbers nationwide- 9.5% for the month of August.
"The absence of a major tax is a dominant factor in vaulting many of these ten states to the top of the rankings," says the study that places Wyoming in first place, followed by South Dakota, Nevada, Alaska and Florida- all states that have no corporate or individual income tax. This does however, guarantee a slot in the top ten. Indiana ousted Texas this year even though it has all major tax types, "but levy them with rates on broad bases."
The study is an indicator that real economic growth and recovery is dependent on creating conditions that spur small business growth and investment that yield job creation. The states in the bottom 10 – including New York, New Jersey and California – have "complex, non-neutral taxes with comparatively high rates."
Economic recovery remains sluggish in Nevada, but small businesses are showing improvement and that's a step in the right direction. According to the Nevada Department of Employment Training and Rehabilitation, since bottoming out in 2010, employment in small businesses has risen for nine consecutive quarters. Infact, during the first quarter of this year, job readings in small businesses establishments were up 15,800 over the previous year.
Job creators, legislators and taxpayers cannot ignore the impact that taxes and regulations have on private sector job creation and retention. Taxes also cut into profits, and costs unavoidably end up hurting consumers and our already struggling economy by resulting in higher prices, lower wages, fewer jobs, and lower dividends or share values.
It is important for states like Nevada to continue to foster a positive business climate to ensure real and sustainable economic growth and recovery. With the conclusion of the first government shutdown in 17 years last week, the hope is that our leaders in Washington can put partisan politics aside to start focusing on the real economic problems that got us here in the first place. Runaway government spending, burdensome regulation and taxation – like those imposed on business by the Affordable Care Act – or Obamacare – only hurt the private sector and our ability as a nation to recover from the worst economic crisis since the Great Depression.