Immigration supporters target GOP House members seen as amenable to reform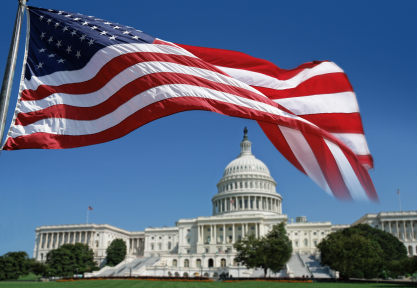 (Originally Published in The Las Vegas Sun by Tovin Lapan)
With the federal shutdown over, immigration-reform advocates are getting a message out to Congress, especially its Republican members: Now is the time to pass immigration legislation and prove Capitol Hill still can function.
Armed with polls targeting specific congressional districts of GOP House members who are seen as flexible on the issue, a coalition of immigration-reform supporters is telling the lawmakers that leading the way on legislation will help, not harm, them politically.
The coalition is up against some Republican Party members, such as Rep. Raul Labrador, R-Idaho, who came out of the shutdown saying immigration reform, whether in a sweeping all-inclusive package or in a series of separate bills, is dead.
"I think it'd be crazy for the House Republican leadership to enter into negotiations with (President Barack Obama) on immigration," Labrador said just before the shutdown deal was struck. "And I'm a proponent of immigration reform. So I think what he's done over the last two and a half weeks — he's trying to destroy the Republican Party. And I think that anything we do right now with this president on immigration will be with that same goal in mind: which is to try to destroy the Republican Party and not to get good policies."
America's Voice, an organization supporting reform packages introduced in the Senate and House, is working with polling firm Magellan Strategies in GOP-held congressional districts where they feel they can win support for reform.
On Tuesday, poll results were released on districts in Colorado and Nevada's 2nd and 3rd Congressional Districts, represented by Mark Amodei and Joe Heck respectively, who have expressed their support for a reform package with a pathway to citizenship.
"In Heck's case in particular, he already has a disfavorable approval rating among his constituents, and supporting reform would be a big benefit for him," said Ronald Najarro, Las Vegas-based spokesman for The Libre Initiative, an economically conservative organization in support of the reform effort. "Amodei already has a favorable approval rating, so for him it's a no-brainer to take full leadership on this issue."
A majority of more than 650 likely voters polled in each district supported provisions in the Senate reform bill passed at the end of June. Forty-five percent of those surveyed in Heck's district have an unfavorable view of the congressman, compared to 41 percent with a favorable opinion and 13 percent that had no opinion. The sample was 43 percent Republicans, 39 percent Democrats and 18 percent independents.
Seventy-one percent of those polled said they would "strongly" or "somewhat" support a bill that would "significantly increase border security, block employers from hiring undocumented immigrants, and make sure that undocumented immigrants already in the U.S. with no criminal record register for
legal status. If immigrants were to meet a list of requirements, they could eventually apply for citizenship."
The poll also found 40 percent of voters in Heck's district would look upon him more favorably if he were to lead a bipartisan effort to pass reform legislation, while 24 percent said they would see him less favorably.
Forty-two percent of those polled in Amodei's district had a favorable view of the congressman, and 33 percent said they had an unfavorable opinion. Similar to the 3rd District, 72 percent of respondents said they would at least somewhat support the immigration-reform package now on the table.
Other members of the coalition advocating for reform latched on to the poll results Tuesday morning to pressure the GOP.
"These poll numbers just go to prove what we already know: that passing comprehensive immigration reform isn't just the right thing to do, it's what the people of the 3rd District want," Danny Thompson, executive secretary-treasurer of the Nevada State AFL-CIO, said in a statement. "The ball is now in Congressman Heck's court. The people have spoken and the numbers are clear; the time is now for comprehensive immigration reform."
The auto-dial poll was taken Oct. 16-17 during the shutdown, when anger with Congress and the GOP peaked. Voter perception of Congress is still low, and one argument for reform is that passing any legislation would demonstrate Capitol Hill has not completely lost its way.
"Satisfaction with the GOP house majority is at a low, and showing some legislative accomplishment or movement of any kind would be beneficial," said David Flaherty, founder and CEO of Magellan Strategies.