LIBRE Hosts Community Days Across the U.S.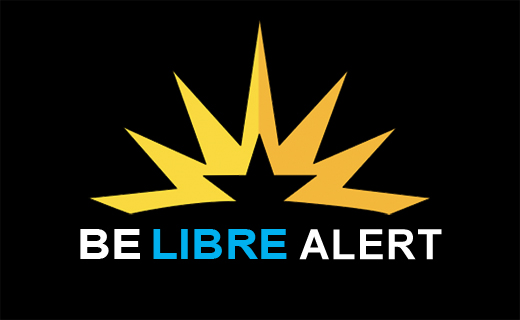 MEDIA CONTACT: Judy Pino, 202-578-6424 or Brian Faughnan, 571-257-3309
LIBRE Hosts Community Days Across the U.S.
Bringing the principles of economic freedom to our neighbors through service
(Washington, D.C.) –
The LIBRE Initiative (LIBRE), a non-partisan and non-profit national grassroots organization that advocates for the principles of economic freedom in the U.S. Hispanic community, hosted its 2nd series of cross-country "Community Days" this weekend. This series focused on informing our Hispanic neighbors on market-based, employment-driven immigration reform and introduced them to LIBRE's ESTAMOS CONTIGO campaign for immigration reform –

which prompts people to send an electronic letter to their legislators in Congress to act this year to reform our broken system.
LIBRE Community Days featured speakers who provided information on the current naturalization process, encouraged Hispanics who are qualified permanent residents to obtain their citizenship status, provided answers to questions on current action taking place in Washington, D.C. for immigration reform, and informational sessions on other topics impacting the lives of Hispanics everywhere.
Daniel Garza, Executive Director of The LIBRE Initiative released the following statement:
"Through LIBRE Community Days, we are providing a valuable service to the Hispanic community with seminars, workshops and experts that offer information and advice on the issues impacting their lives. LIBRE works to be the go-to-source of information to ensure that Hispanics have the facts to make the best decisions for themselves and their families."
See information and Gallery of pictures of LIBRE Community Days in your area this weekend and upcoming events this week:
Richmond, Virginia – July 27th: LIBRE partnered with the Hispanic Chamber of Commerce of Virginia to host a "LIBRE Community Day and Resource Fair" at the Richmond International Raceway. Participants of the event took part in a free prep course on U.S. civics for upcoming naturalizations led by LIBRE's VA Field Director and attorney, Gabriela Prado.
Denver, Colorado – July 28th: LIBRE hosted an informational seminar for "LIBRE Community Days," on the Senate-passed immigration reform bill at Iglesia del Nazareno (local Hispanic church). Immigration attorney, Katherine Speer, discussed the various components of the bill and how it will impact the Hispanic community.
Miami, Florida – July 28th: South Florida's "LIBRE Community Days" event was held in at La Roca Firme Christian Community Church, and provided a variety of free services including information on immigration naturalization, a short seminar on "How to Start your own Business," and workshops to inform families about the importance of economic freedom to achieve economic prosperity in the United States.
Coming up this Week:
Orlando, Florida – The "LIBRE Community Days" event will feature a general discussion on the current immigration system: an overview of what to expect, what to prepare for, and how to get the naturalization process started. We will also be informing participants on the Senate-passed immigration reform bill and current action in the House on the matter.
Where:
Centro Cristiano El Pan de Vida with Pastor Esteban Rodriguez
152 Oakwood Drive
Kissimmee, Florida 34743
When:
Wednesday, July 31st
10:00 a.m. – 11:30 a.m.
To speak to a LIBRE representative please contact: Judy Pino, 202-578-6424 or Brian Faughnan, 571-257-3309