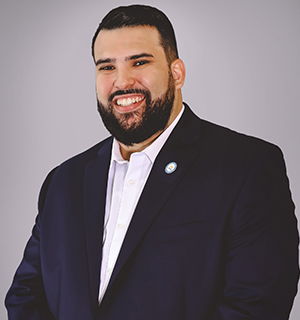 Contact Info
Email: slopez@belibre.org
Stephen Lopez
Grassroots Engagement Director - Florida
Stephen came on board the Florida LIBREe Team in 2022. He has worked with non-profits in the Miami-Dade area for over 10 years. For the past 8 years, Stephen has directed his non-profit, Voice of Love Training and Development, where the team has faithfully served the Hialeah Gardens community by feeding over 10,000 families.
As a 1st generation Cuban-American, he is instilled with the ideals of freedom. He passionately strives to serve areas of need for his community and equips them with the necessary resources.
Stephen became an ordained minister in 2019 and currently serves as a Pastor in the local church.
Stephen is married to his wife, Macarena, of 5 years. Together, they are raising one beautiful daughter.