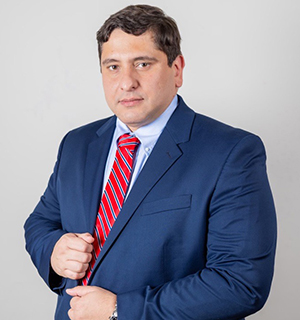 Contact Info
Email: JMoraMendez@belibre.org
Jose Mora Mendez
Grassroots Engagement Director - North Carolina
Jose is a native of Caracas, Venezuela, and had to flee the socialist government's persecution at the age of 34 after experiencing years of repression. He eventually found refuge in the Republic of Panama before moving to North Carolina in 2017.
In 2005, Jose earned his bachelor's degree in accounting from Jose Maria Vargas University in Caracas, Venezuela, where he also obtained a minor in Tax management. He pursued professional development courses and received diplomas in internal audit, taxes, management, finance, and international business. With his extensive knowledge, he held various professional positions in both local government and the private sector in Venezuela.
Due to his involvement in politics, Jose was forced into exile, which led him to become a volunteer activist with The LIBRE Initiative upon arriving in North Carolina. He later became a Grassroots Associate and currently serves as the Grassroots Engagement Director for the organization, where he works towards advancing freedom within the Hispanic community.
Jose resides in Raleigh, North Carolina, with his wife, Ivette, and their children, Zara, Aaron, and Abraham.