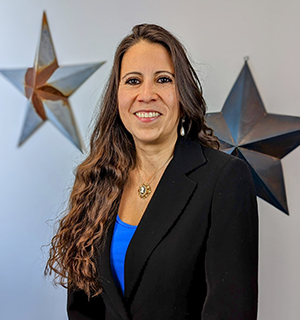 Contact Info
Email: gday@belibre.org
Giuliana Day
Grassroots Engagement Director - Denver, CO
Giuliana Day was born in Lima, Peru during times of prevailing instability and social unrest when the country was controlled by a military dictator. Giuliana graduated from UCLA with a bachelor's degree in Political Science and a minor in Spanish. She obtained her master's degree from Calstate Los Angeles in Global Politics. Giuliana also holds a degree in Paralegal Studies.
Getting involved in her community has been part of Giuliana's life. She volunteered for the Ronald McDonald House in Aurora, the Children's hospital, and the Samaritan's Purse- Operation Christmas Child project. Giuliana is also a member of the Mean Streets Ministry, a ministry that brings Jesus' hope and love to the poor in East Colfax. She is a member of The Colorado Human Remains Extraction and Recovery Team (COHEART) in Denver and the Colorado Volunteer Mobilizer (CVM).
When not working with her communities to remove barriers, Giuliana enjoys hiking the beautiful parks in Colorado.