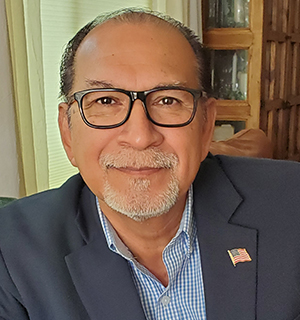 Contact Info
Email: FGonzales@belibre.org
Fernando Gonzales
Community Engagement Director - Phoenix, AZ
Fernando was born in El Paso, Texas and is the son of first-generation immigrant farm workers. Fernando grew up working in the Tucson (Marana) and California agricultural fields. He was the first of his siblings to attend college. Fernando has been married for 50 years to his beautiful wife Katie, has two married daughters and seven grandchildren.
Fernando has worked for State, County, non-profit agencies and private industry. Additionally, he was a business owner for approximately 20 years. Fernando believes in giving back to his community and has volunteered in his community for over 40 years. Fernando has volunteered in law enforcement, social service agencies, and service opportunities in Mexico, building houses and providing food and essentials to the poorest of the poor.  Fernando organized relief efforts to Mexico for approximately ten years and personally, and through his company, donated to over forty non-profit organizations. Fernando has served on many boards (partial list) including:
Co-Chair of the Governor of Arizona's Complete Count Census
Member of the Character and Fitness Committee for the Arizona Supreme Court
Member of the Board of Governors for the State Bar of Arizona
Fernando initially worked with The LIBRE Initiative; first as a contractor and then was hired as a full-time employee in March 2014. As a Field Director, Fernando has worked both in a C3 and C4 capacity doing field engagement and outreach to the Hispanic community.  Fernando recruited, hired and supervised both contractors and volunteers.  Fernando, with the assistance of the LIBRE Chapter in Arizona, developed several educational programs such as ESL (English as a Second Language) classes and Citizenship classes as tools to engage the Hispanic community. Along with the Deputy State Director, he also developed the first Financial Wellness classes.
During his employment, Fernando had the opportunity to work on a program called "Bridge to Wellbeing" for several years then went to work for Americans for Prosperity after BTW was dissolved. It was in 2019 that Fernando decided to retire.
But, that didn't last long.  In October 2021 Fernando was offered a position with The LIBRE Initiative as a Community Engagement Director in Phoenix Arizona, where he is now currently working.
When people ask Fernando what he does for a living? He replies, "I have my dream job because I get to work with my community.  I want my community to contribute and be prosperous in this great country of ours. There is no greater feeling than to know that I am helping people to fulfill their American Dream."