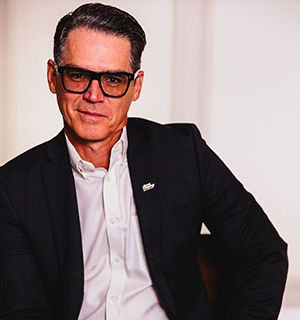 Contact Info
Email: info@belibre.org
Daniel Garza
President
Daniel Garza was born in the Central Valley of California, and would migrate with his family annually from their ancestral hometown of Garza Gonzalez in Nuevo Leon, Mexico- throughout California, Nebraska and Washington State following the crop season as farm workers until he was 19 years of age.
Daniel Garza began his public service career as congressional staff assistant for U.S. congressman Richard "Doc" Hastings and was later elected as councilman for the city of Toppenish, Washington in 1996. In 2001, he was tapped by the George W. Bush Administration to serve as Deputy Director of External and Intergovernmental Affairs in the Office of the Secretary at The Department of Interior. In 2004, Daniel was appointed to Associate Director of the Office of Public Liaison in the White House. In 2007, Daniel joined Univision to host and co-produce "Agenda Washington", a weekly Spanish-language news talk show covering the issues impacting the U.S. Hispanic community. Mr. Garza was appointed to serve on the Board of The Harvard Journal of Hispanic Policy in 2016, was designated as one of Washington, D.C.'s "Influentials" by Congressional Quarterly Magazine in 2018, and in 2019, Daniel was named 1 of the 50 most influential voices in Washington DC, by The National Journal.
Garza currently serves as President of The LIBRE Initiative and resides in Mission, TX with his wife and three children.