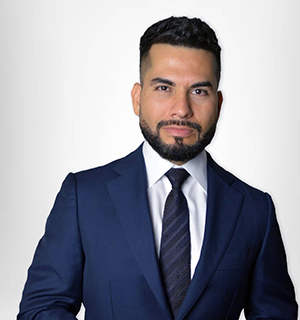 Contact Info
Cesar Grajales
Public Affairs Director
Born in Colombia and raised in the United States, Cesar Grajales has worked in many different professional fields. Since 2011, he has been part of The LIBRE Initiative and Americans for Prosperity, two non-partisan organizations that promote values and ideas related to free markets in the United States.
Cesar has held different positions in these two organizations, first as the Miami, FL Field Director, then as the State Director for Florida. He then transitioned to our Regional Director, Coalitions Director, and finally, as our Lobbyist, National Spokesperson, and Public Affairs Director.
Cesar is also watched and read by millions as a guest political analyst on my many different media outlets like CNN en Espanol, Telemundo, Univision, Mega TV, America TV and many more.