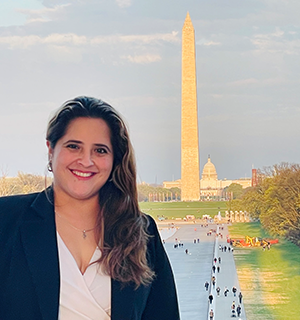 Contact Info
Email: cariza@belibre.org
Catalina Ariza
Grassroots Engagement Director - Florida
Sandra was born in Bogota, Colombia, and now makes her home in the Orlando, Florida, area. Sandra has been aiding and building local communities for over ten years. Since joining the LIBRE Initiative as a volunteer in 2020, Sandra has continued to contribute as the Grassroots Engagement Director by motivating the Hispanic community to break barriers, develop talents, and change hearts and minds.
After starting as a volunteer in 2020, becoming an associate in 2022 and now as the Grassroots Engagement Director, Sandra is no stranger to helping people find their voice. Self-driven and ambitious, she strives to unite her community and help lift them to their highest potential through The LIBRE Initiative.
Sandra aims to break barriers and build a united community that knows and understands that they have a voice in what the future holds for themselves and our community.