Smart, bipartisan legislation can help at the U.S. border. But will Congress act?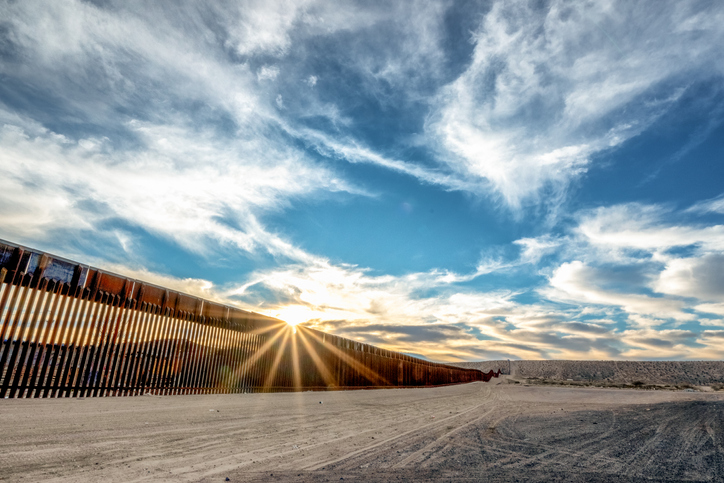 Congressional action on immigration and the border continues to rank among Americans' top priorities.
But despite the legitimate concerns of millions, Congress has been slow to act.
The staff and volunteers at The LIBRE Initiative have worked to make sure the Latino community is informed about legislation that could come up, and to relay feedback to members of Congress who might vote on this legislation. This work will continue as long as these bills are under consideration.
One bill that has received significant attention is the Bipartisan Border Solutions Act, which has support among Democrats and Republicans in both the House and Senate. This bill includes several provisions to address border "surges."
The LIBRE Initiative supports The Bipartisan Border Solutions Act because it would:
Establish four or more "regional processing centers" to address the increased flow of asylum seekers and migrants trying to enter unlawfully. These processing centers would help expedite consideration of asylum claims, coordinate border security efforts, and simplify access by immigrant service organizations.
Authorize the attorney general to declare "irregular migration surge" events, during which time claims by new arrivals would have priority. This could prevent a growing backlog from becoming a "pull" factor for additional migrants and claims.
Require greater scrutiny of potential sponsors for unaccompanied children to help ensure the safety of those children.
To ensure the Hispanic community has a chance to pose questions to elected officials supporting this measure, The LIBRE Initiative sponsored a call with Texas Senator John Cornyn, who introduced the Bipartisan Border Solutions Act. This call allowed people to ask the questions that were important to them, and hear answers for themselves:
Additionally, Daniel Garza traveled to the border earlier this year to testify to a panel of U.S. senators about the views of the Latino community on border issues. Garza expressed the importance of acting to modernize the nation's outdated immigration laws.
According to Garza:
"This bill is an important effort toward providing relief to the current emergency. Preventing future surges will require lawmakers on both sides working to advance nonpartisan solutions that expand legal immigration channels and secure our border."
With broad support for action of some kind, the Bipartisan Border Solutions Act is an obvious candidate for consideration. Time will tell whether leaders in Congress recognize it.
The LIBRE Initiative has been making the case for the Bipartisan Border Solutions Act across the country. Read more about how this bill would affect all Americans.