Why Latinos Should Support a Swift Confirmation for SCOTUS Nominee Kavanaugh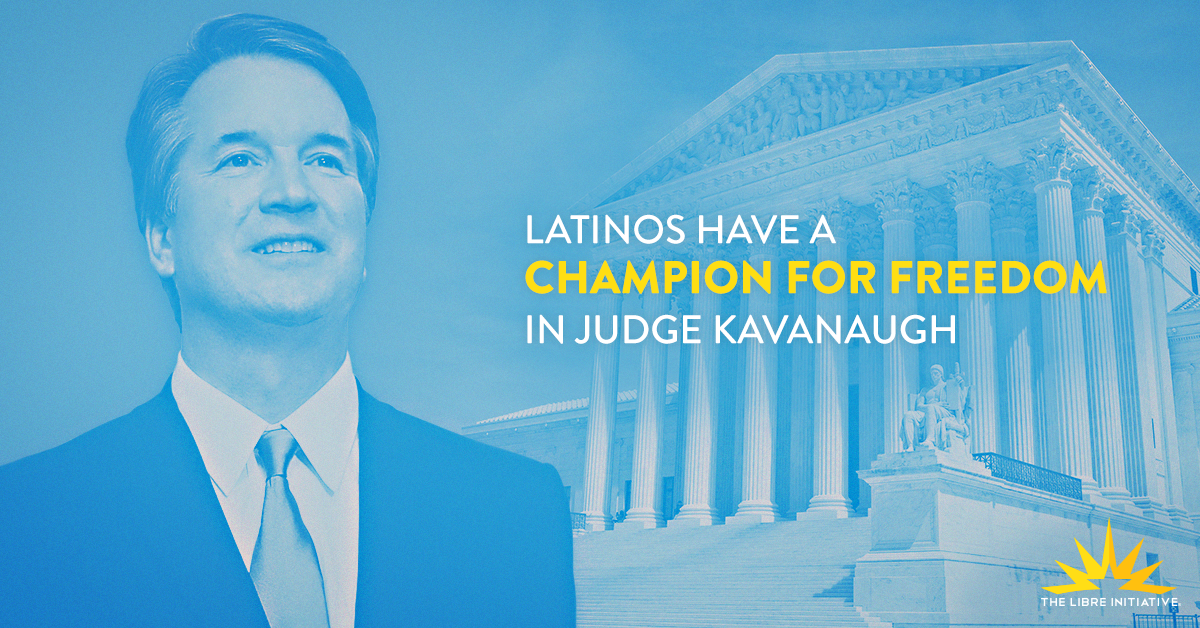 Judge Brett Kavanaugh has been nominated to fill the vacancy left by Justice Anthony Kennedy on the U.S. Supreme Court — and he deserves a swift confirmation.
Like Justice Neil Gorsuch, who was confirmed in April 2017, Kavanaugh has sterling qualifications and the judicial restraint required to serve on the highest court. Those are qualities that, among other outcomes, benefit America's Hispanic community.
Kavanaugh practices judicial restraint and values individual liberties. Those liberties enable entrepreneurship and fuel the American Dream. For the millions of Latinos across the country, that makes Kavanaugh an ideal Supreme Court pick.
Aside from his stellar qualities as a judge, Kavanaugh is also immensely experienced. After graduating from Yale Law School, Kavanaugh went on to clerk for Justice Kennedy. He then received bipartisan support for his 2006 confirmation to the U.S. Court of Appeals for the District of Columbia Circuit. In Kavanaugh's 12 years on the federal bench, he has demonstrated a commitment to the rule of law and is widely respected for his principled approach to interpreting the Constitution as written.
Kavanaugh shows promise that he would uphold the rights granted to all people — immigrants and American-born citizens alike. His career reflects a solid understanding of how progressive interpretations of regulatory and criminal codes can hurt the least-fortunate. It is a judge's duty to protect freedom from overreaching government power, and Kavanaugh has proven he can carry out that responsibility in the highest court.
Gorsuch has proven to be a much-needed addition to the court, faithfully interpreting the Constitution with originalist standards. He has so far ensured that our constitutional rights are protected, while advancing the foundations of a free society through the rule of law. Kavanaugh has a temperament in the mold of Gorsuch. For that, Latinos have every reason to be excited.
It is now up to the senators in both parties to support the confirmation of Kavanaugh to the Supreme Court. He was confirmed to the federal bench with bipartisan support, and there is no reason he should be met with anything else in the coming weeks.
The current Supreme Court vacancy must be filled as swiftly as possible. Ask your senators to support Kavanaugh's confirmation, today!