Wealthy Arizona City Breathes Sigh of Relief as New Law Hurts Only Poorer Neighbors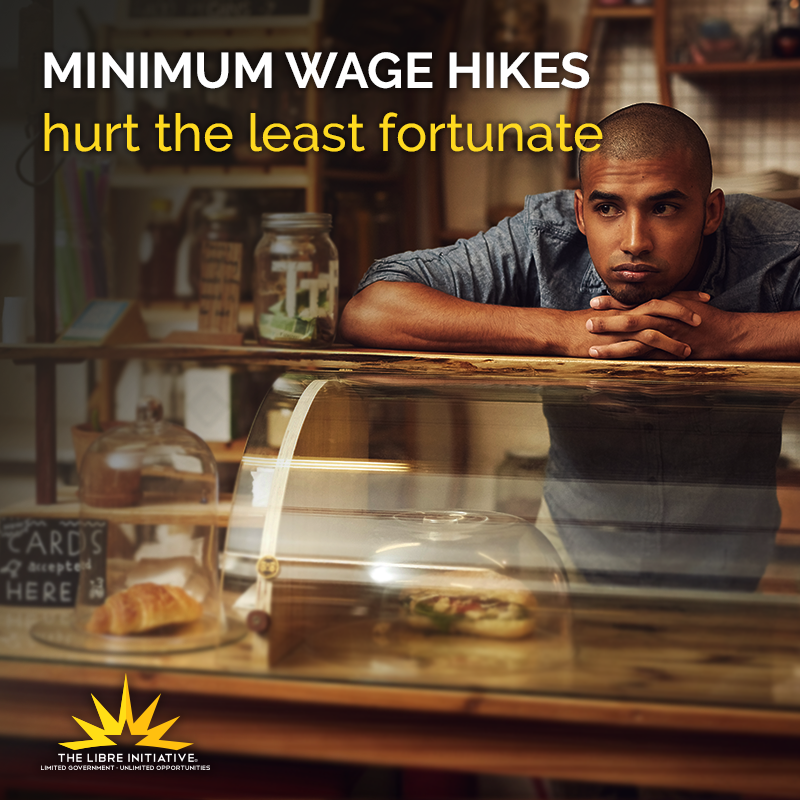 "Phoenix-area small-business owners are expressing optimism in line with their national counterparts, with some local businesses breathing a sigh of relief that Arizona's recent minimum-wage hike didn't cause havoc," the Arizona Republic reported Wednesday.
Good for them.
The rest of Arizona hasn't been so lucky. Elsewhere in the state, bad news just keeps coming in. Goodwill, one of the leading providers of employment services to the Hispanic community in Arizona, said the law forced them to reorganize their operations through a merger. Arizona superintendent of public instruction Diane Douglas has said the hike will impact the public school system, adding millions of dollars in expenses, which will primarily jeopardize the jobs of maintenance staff like janitors, bus drivers, crossing guards, and cafeteria workers.
Why such a varied impact? The answer lies in economics.
The way the minimum wage threatens jobs is straightforward: a worker creates a given amount of value for a company, and is paid something slightly less than that value, thus generating enough profit to keep the operation running. When the law arbitrarily increases the amount of money that worker must be paid, without making them more productive the company begins to lose money. Eventually, they have to choose between laying off workers, raising prices, or closing up shop.
The Phoenix metropolitan area has some of the highest average wages in the state, with workers in Maricopa County earning an average of $970 a week – safely above the $12 an hour mandated by the new minimum wage. There are number of small businesses in Phoenix that pay their workers less than $12 an hour, but – judging by available statistics on average wages in other counties – nowhere near as many as in the rest of the state. It's no wonder polls in this wealthy city found so many businesses that said the recent hike was not their problem.
According to the CEO of the Tucson Hispanic Chamber of Commerce, many other businesses started making frantic preparations for the hike as early as December of last year.
"Businesses are scrambling to determine whether to raise prices, cut back employee hours or both to survive the increase," wrote Lea Marquez-Peterson in an editorial for Inside Tucson Business in December. "Larger businesses that pay higher wages are realizing that this measure impacts vendors and suppliers and could bring higher operational costs to their product or service. Price increases from 10 to 30 percent in January are expected in order for businesses can cover the increased cost."
According to research by The LIBRE Institute, Hispanics, young people, and the less educated are more likely to face reduced job prospects as a result of minimum wage hikes than the general population. Using data from 1992 to 2014, The LIBRE Institute finds that as the minimum wage increases relative to average hourly wages, the employment rate of Hispanic workers without high school diplomas drops dramatically. Instead of helping the least fortunate, as voters intended, the minimum wage does the most damage to these workers – who are most in need of help – and almost nothing at all to Latino holders of college degrees.
Data and reports of the minimum wage's impact are still coming in, and analysts would be wise to treat them with a grain of salt. Different parts of the state are going to be impacted differently, especially when they differ in average wages. One thing is clear though: if proponents of the minimum wage wanted to help low earners with the measure, they may be getting exactly the opposite of what they wanted.