Virginia Looks to the Future of School Choice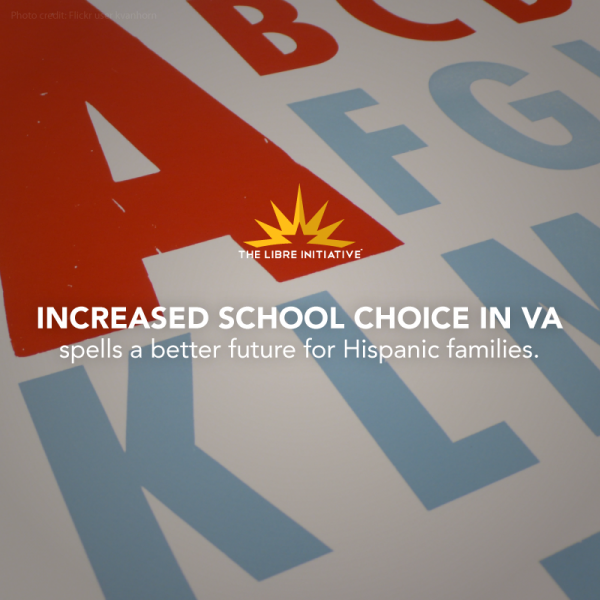 National School Choice week has come and gone, but that doesn't mean that the conversation and focus on increasing educational options for students and parents is over. In fact, in states like Virginia, the discussion is just getting started. Recently, the Virginia House Education Committee had a hearing on a bill that proposed creating Education Savings Accounts (ESAs), a cutting-edge school choice option that could provide flexibility for numerous Virginia families. The school choice movement has made huge strides in recent years, with now more than half of U.S. states offering school choice programs. Despite all of this progress nationally, Virginia – a state with an otherwise robust educational system – has lagged behind in the realm of school choice; including ESAs would be a welcome addition to the state.
The Old Dominion state has room to grow its school choice options. Virginia currently only has 9 public charter schools and 137 magnet schools, and therefore is lacking in educational options of this sort. The state recently implemented an Education Improvement Scholarships Tax Credit law, and to date around 1600 students have signed up. However, this is not enough. Virginia has taken several steps in the right direction, but there is still a ways to go in order to reach the end goal of fully empowering Virginia families to make the best choices for their child.
Individualized education is especially important to Virginia Hispanic parents, who in certain regions have had to confront schools that do not meet their children's needs. Hispanic student enrollment has increased by 110.24% over the last decade, and now represents almost 14% of the total state enrollment. In Richmond, a total of 15 area schools now enroll over 30% Hispanic students. Many of these students are assigned to failing or overcrowded schools based purely on their address, and their parents often have no alternatives.
However, this may be about to change. In the legislative agenda for the upcoming year, the Virginia House of Delegates is paying particular attention to promoting school choice and educational freedom for all Virginia students, regardless of their circumstances. One of the most exciting developments is the proposal to create Education Savings Accounts, which allow eligible families to invest 90% of their child's state-appropriated funds into a personal savings account. Funds are deposited quarterly into the student's ESA, and the parents then decide to spend this money for their child's education how they choose; on private school tuition, extracurricular activities, educational curriculum, specialized training for special needs children, online classes, and more. The Virginia program, HB 389, would be available to all students who have attended a Virginia public school for at least one year, and would allow for a more individualized education for students, along with greater educational autonomy for parents.
Every child is different, and a Virginia Education Savings Account program would benefit the current system to give parents increased flexibility to choose the education that is best for their individual child. All children should be able to access a quality education. For Hispanic families in Virginia, increased school choice is the best way forward.