Violence in Venezuela Continues After Tumultuous Period in Venezuelan Politics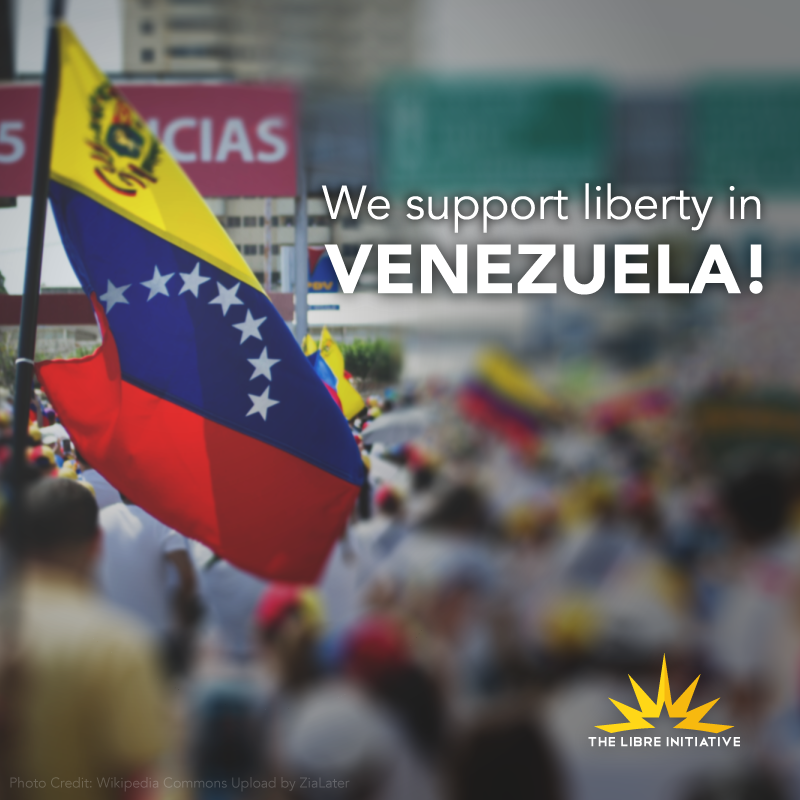 Anti-regime protests have been ongoing for days in Venezuela, as the corrupt Maduro regime attempts to repress dissent – with violence, if necessary. The United States government has now expressed "grave concern" with the anti-democratic tactics of the government there. Last week Venezuelan security forces blocked an opposition rally in Caracas, CNBC reports, sparking a violent encounter between authorities and protesters rallying against corrupt president Nicolas Maduro.
"The clashes began after authorities closed subway stations, set up checkpoints and cordoned off a square where opponents had planned their latest protest against autocratic government and a crippling economic crisis," the report says. Pro-Maduro activists staged their own counter-rallies across the country.
The unrest comes on the heels of a tumultuous period for Venezuelan politics. At the beginning of this month, the Venezuelan Supreme Court, notorious for blocking nearly all of the opposition-controlled National Assembly's laws, overturned an earlier decision to nullify the legislative body.
Venezuelan political scientist Maria López Maya told the New York Times that the court "appeared to consider the legislature in contempt, meaning that it might not be able to pass laws, even if the court agreed not to take over its legislative powers."
"The constitutional order of Venezuela has been completely fractured," constitutional scholar Enrique Sánchez Falcón told the Times. Protestors still took to the streets in support of the National Assembly.
This breakdown in rule of law is occurring as the number of Venezuelan households living in poverty has risen to 82 percent, up from 48 percent in 1998. That's the year Hugo Chávez came to power, called for revolution, and began nationalizing Venezuela's economy while consolidating executive control over the legislature, the judiciary, and the military, taking the country from "power to the people" to "poverty for the people" in less than two decades.
It's essential that the government in Venezuela stop denying the people basic freedoms that we often take for granted. Courts should endeavor to maintain the rule of law, not issues decisions and mandates geared toward maximizing government power. The right of people to earn a living legally, as they choose – and to keep the fruit of their labor – should be respected. Property rights, free speech rights, rights of petition and assembly, and others – all should be respected. Venezuela will not succeed as a prosperous and pluralist nation until this happens.