U.S. Businesses Increasingly Targeting Latinas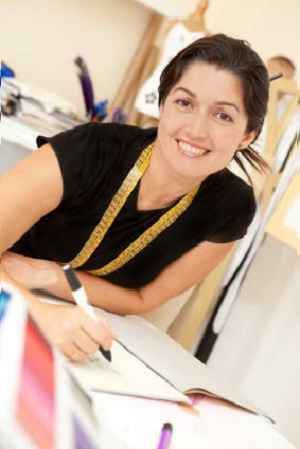 Many businesses depend on their ability to broaden the customer base, and adapt their brand appeal to the preferences of diverse groups and demographics. This is why a growing number of companies are ramping up efforts to win over one of the fastest growing consumer markets: U.S. Hispanic women. Latinas are increasingly becoming a powerful force and a recent Nielsen report highlights why.
First, Latinas are making big Education al gains"" and with more Education come higher incomes and a higher standard of living. For the first time, Latinas today have exceeded their non-Hispanic counterparts in college enrollment. What's more, the number of Latinas with some college experience is also rising, pushing their Wages even higher.
Second, Latinas are becoming the main decision makers regarding their family Budget s""based on the Nielsen study, a majority of Latinas say they are the primary or joint decision maker in every purchasing category. That means more Latinas are in control of the $1.4 trillion Hispanic purchasing power in the U.S. Latinas are also expanding their economic clout by purchasing big-ticket items like homes and cars and becoming avid users of financial services.
Third, the average Latina's shopping cart is simply bigger. Latinas are more likely to make purchases for their families, which are on average larger than non-Hispanic families. Having to buy for more people naturally increases their purchasing power, and companies have been quick to notice.
Latinas also value connectivity""tending to use many types of technology at a higher rate than non-Hispanic U.S. females. Latinas are using technology for culturally-centered social networking at a higher rate than other demographics mainly to improve their wellbeing and that of their families.
While these are only a few of the findings from the report, the trends all point to the growing Latina economic power. By 2060, Latinas are estimated to be 30 percent of the total female population in the U.S. while the non-Hispanic white female population is expected to drop to 43 percent during the same time.
Businesses are taking note. In 2014, sales growth from Hispanic consumers significantly outpaced that of non-Hispanic shoppers across every beauty segment. While dollar sales dropped by 1.2 percent year-over-year among non-Hispanics shoppers, they increased 7.4 percent among Hispanics. Seeking to seize on this market, Walgreens launched a cosmetics line created to appeal to Latinas by featuring Cuban American actress Eva Mendes. Back in 2011, CVS used Mexican actress Salma Hayek for a beauty line. And L'Oreal, the world's leading cosmetics company, recently created an entire section on its webpage dedicated specifically to Latinas.
But cosmetics are not the only industry benefiting from the growing Hispanic purchasing power. A recent report from ThinkNow Research and the National Tour Association (NTA) highlighted how travel agents should pay attention to the nation's growing Hispanic population for several reasons. According to the report, affluent Hispanics take more vacations annually than non-Hispanics. Hispanics of all income levels are more likely to travel by air, to travel with family members, and to use the services of agents and tour operators than non-Hispanics. Also, Hispanics of all income brackets spend 17 percent more than non-Hispanics when traveling domestically. This has huge implications for the U.S. tourism industry.
The fact that more companies are investing to target Hispanic consumers stands as a strong indication that Hispanics are not an optional market anymore. Hispanics have become a critical factor for the profitability and long-term success of business. Most importantly, private sector investment and commitment to the Hispanic consumer is an important sign that our nation's economic growth will increasingly depend on the prosperity of the U.S. Hispanic community, something that our leaders and policymakers' better take notice of, too.