To grow Latino employment numbers, policymakers should protect independent contracting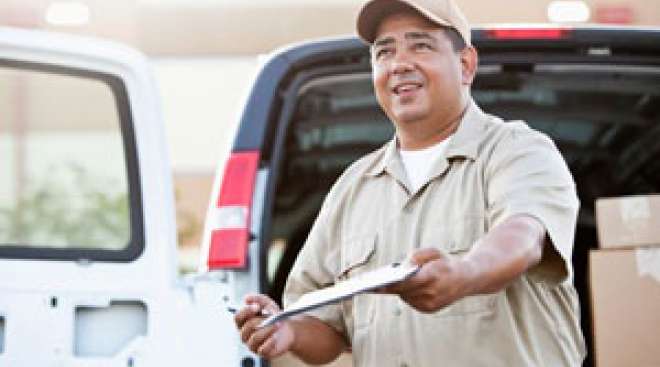 Despite a small uptick in jobs numbers, the unemployment rate among Latinos is still at 8.8 percent — a significant increase from the pre-COVID average.
While these rates paint a grim picture, employment numbers have grown more hopeful since the beginning of the pandemic-related shutdowns. In April, the unemployment rate among Latinos rose to a whopping 18.9 percent.
But even with more people going back at work, growth has slowed as many Hispanic families are still struggling to get back on their feet.
Empower Independent Contractors
During these unprecedented times, when uncertainly looms over many households across the country, the worst thing our policymakers can do is hinder economic opportunity with unnecessary regulatory hurdles that prevent more people from securing meaningful work.
One significant way lawmakers can foster more economic growth is by empowering independent contractors.
The Department of Labor recently proposed new rules intended to protect individuals' ability to pursue work as independent contractors. The LIBRE Initiative applauds these efforts, as this is a key component to helping our economy not only recover but recover stronger than before.
Unlike traditional jobs, where employees work assigned hours for one specific employer, contracting gives individuals the flexibility to set their own hours and pursue fulfilling work for many different people and companies.
It also allows parents the flexibility of earning a living while still being able to attend soccer games and school plays. It allows the burgeoning writer to gain experience writing for a variety of different platforms. It allows the student to drive for Uber in their free time to pay down their student loan debt.
Most importantly, it allows people to provide for their families.
The DOL's guidance comes in the wake of California's Assembly Bill 5, which served as a declaration of war against contractors, changing their employment status from freelancers to traditional employees. This has forced employers to either hire these workers on with full benefits.
Unfortunately, many can't afford to do this and already, jobs and economic opportunities are being lost, threatening the livelihood of independent contractors.
Now, other states are considering similar actions. New Jersey Senate President Stephen Sweeney, for example, recently introduced NJ SB 4204, which would follow California's lead in changing the criteria for classifying workers as "independent contractors."
For Latino families struggling to get by, this is bad news.
Latinos benefit from independent contracting
According to data released by the Bureau of Labor Statistics, contingent workers, employees, individuals hired by contract, were 22 percent more likely to be Hispanic or Latino. These individuals were also more likely than non-contingent workers to work in construction or extraction jobs.
In 2019, 30.4 percent of Latinos worked in construction. While not all these workers are independent contractors themselves, many of the companies they do work for are classified as such, which impacts how they are compensated and how they compensate their employees.
Additionally, one in four businesses in the country belonged to immigrants according to 2016 data. The trend is particularly strong among Latinos, who make up the fastest-growing group of entrepreneurs in the country.
There are currently 4.3 million businesses with owners of Latino origin in the U.S., which contribute $700 billion to the economy each year. These entrepreneurs, many of whom utilize independent contracting to some extent, will be significantly impacted by any future rule changes to employment statuses.
Making it harder for contractors to continue business as usual will negatively impact the economy and prevent hardworking families from getting ahead. It also inhibits personal choice.
Independent contractors made up 6.9 percent of total employment in May 2017, with 79 percent of preferring their arrangements over a traditional job.
Remove Unnecessary Barriers to Opportunity
There can be no doubt that the country is struggling to rebound after COVID-19 presented unanticipated hurdles to our economy. Right now, empowering workers is of the utmost importance.
We need to seek out solutions that break down barriers and expand economic opportunities for the Latino community to get back on their feet and improve their lives.
To give Hispanic families every opportunity to pursue meaningful work that helps them provide for their families, lawmakers need to avoid and abolish any barriers that will prevent individuals from perusing work as independent contractors.