Threading Decision in Texas: A Win for Workers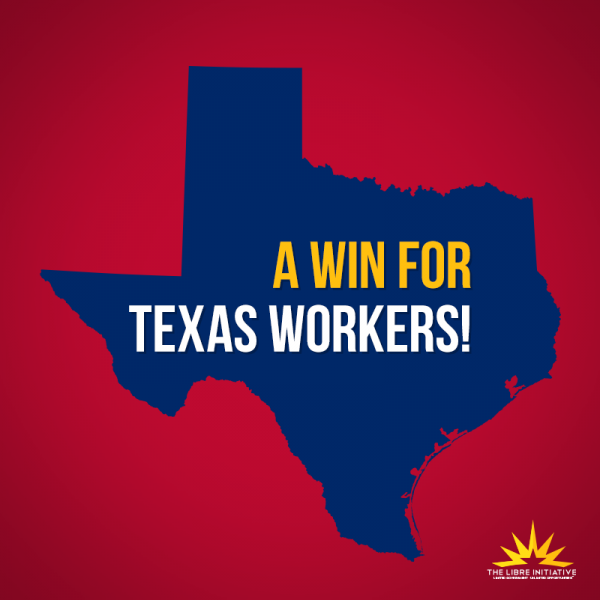 Earlier this month, the Texas Supreme Court struck down licensing requirements that were burdensome and oppressive to the workers in the threading industry. This constitutes a victory not only for those already in the profession in the state, but also for aspiring workers who want to practice a safe and widespread service that supports them financially. While there is a place for sensible health and safety regulations that can protect consumers from fraud, abuse, and malpractice, this case demonstrates that unchecked regulations can quickly become absurd.
Threading is an ancient hair removal technique that uses thin cotton threads to remove hair and shape a person's eyebrows. Proponents of the licensing requirements on workers in this industry claim that the practice, when done incorrectly, can spread bacterial and viral infections from pink eye to staph infections; to remedy this, they insisted that threaders must undergo standard cosmetology training, which can take anywhere between 750 to 1,500 hours with a cost ranging from $9,000 to $20,000. However, those against the regulations point out that the claims regarding health risks are highly exaggerated and the practice is largely regarded as safe.
In 2009, siding with regulators, the Texas Department of Licensing and Regulation (TDLR) mandated that eyebrow threaders obtain a state cosmetology license. The license itself was expensive and required threaders to attend beauty school to complete training, despite the fact that many such schools did not directly teach the practice of threading. To many in the industry who already had several years of experience, this was absurd. To put the intense amount of time required into perspective, anyone interested in threading would have had to complete training hours similar to flying a commercial airliner, as pointed out by the Texas Public Policy Foundation.
Regulatory overreach remains a constant threat to small businesses and entrepreneurs, as is seen in this case. Texas, thankfully, has taken steps to reduce the burden of license requirements where appropriate. For example, the Lone Star State recently reduced regulations on hair braiders with Governor Abbott signing HB 2717 earlier this summer, which repeals sections of the Texas Occupations code relating to the issuance of hair braiding specialty certificates that were deemed too burdensome.
Because the Texas Supreme Court struck down TDLR's requirements with a 6 to 3 vote many are now able to continue their work in this business. This is an especially important topic to the Hispanic community across the country, as numerous studies show that occupational licensing laws disproportionately impact minorities. Overregulation affects the business owner, the employee, and the consumer. More importantly, it affects those who seek to climb up the economic ladder. Given today's struggling job market, it's time to stop placing an undue burden on those who creating their own opportunities, providing jobs, and striving for their version of the American Dream.