The LIBRE Initiative's Guidance for State-Based Health Care Reforms to Help Address COVID-19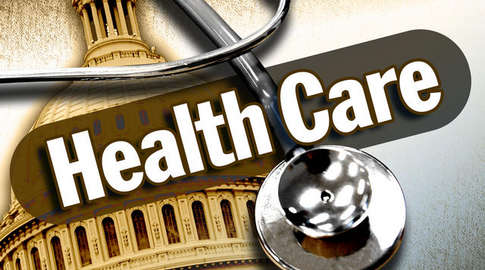 The LIBRE Initiative, an organization committed to empowering the Hispanic community, is calling on Governors and state lawmakers to take bold and decisive action to contain the spread of COVID-19, provide access to health care services, and address the legitimate public safety associated with the global pandemic.
As our elected officials consider ways to confront the challenges associated with COVID-19, we have identified a number of public policy proposals to help expand health care services for those most in need:
Lift regulations to allow health care providers to work in the states with greatest need, regardless of the state in which they are licensed. This will free medical professionals to fully provide the services they are trained to provide.
Expand access to digital tools and telehealth systems that can help reduce the burden on the health system, improve access to health care, and increase social distancing.
Eliminate government restrictions on the number of hospital beds, CT scanners, or other health services. Certificate of need mandates put unnecessary caps on these essential health care needs.
Make information about the virus and policymakers' decisions on combatting it accessible to the public. The open flow of information will allow stakeholders to enact appropriate measures and citizens to make informed decisions to protect public health.
Breakdown of Policy Solutions
End regulatory barriers on telehealth for all patients, including those on public health programs such as Medicaid.
Allow all health care professionals, including physicians, APRNs, and PAs, to remotely test, diagnose, treat, and prescribe medications to patients through telehealth.
Allow licensed health care professional located in other states to deliver telehealth to state residents.
Allow all health care providers to deliver telehealth to all patients without a prior in-person relationship.
Eliminate any requirements that providers must deliver telemedicine in specific settings (hospitals, clinics, etc.) or patients must be in specific settings (home, hospitals, clinics, etc.) in order to receive telehealth.
Allow health care providers to deliver all forms of telehealth, including real-time video, remote patient monitoring, and store and forward.
Waive scope of practice restrictions for nurses and non-physician providers.
States should end physician-supervision requirements for Advanced Practice Registered Nurses (Nurse Practitioners, Nurse Specialists, and Nurse Anesthetists) and Physician Assistants. This will empower these health care professionals to deliver more within hospitals and provide more care in patients' homes.
Eliminate Hourly Clinical Practice Requirements for APRNs and Physician Assistants to autonomously practice without supervision. Many states only allow APRNs and PA to practice without supervision after working a minimum amount of time under physician supervision. States should immediately waive these requirements and allow health care professional to deliver care to patients.
Allow Physicians, APRNs, and PAs licensed in other states to freely practice on patients in your state. Areas being impacted by the coronavirus are experiencing enormous health care staff shortages. States should immediately allow qualified health care professionals from other states to serve patients in these areas, either in-person or through telehealth technology.
Renew all expired state-administered health licenses, permits, certifications, and registrations for the duration of the health emergency. Many health care professionals have expired licenses and registrations required to legally deliver health care. States should immediately renew these licenses, without any fees, so all qualified professionals can freely treat patients during this emergency.
Even as policymakers confront this national crisis, The LIBRE Initiative is calling on lawmakers to ensure that any limitations on civil liberties are temporary, equally applied, and limited in scope.