The LIBRE Initiative releases 2023 policy agenda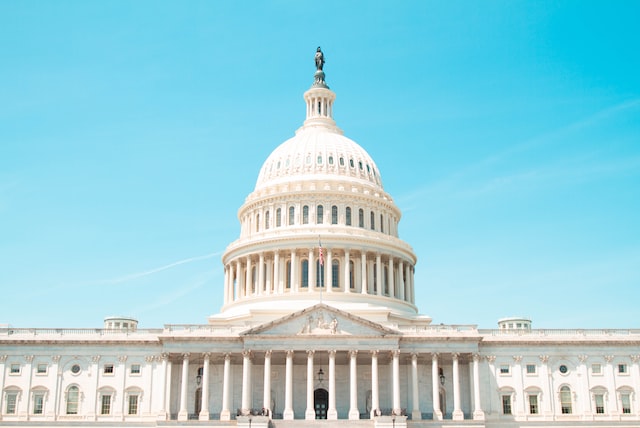 Despite contributing significantly to the U.S. economy, the Hispanic community faces barriers that make it more difficult for individuals and families to build toward their American Dream.
Hispanics are less likely to have seen a health care provider in the last year and, on average, earn less. They also saw greater declines in academic progress in reading and math than non-Hispanics over the COVID-19 pandemic.
The LIBRE Initiative's 2023 policy agenda provides federal lawmakers with options to remove many of these barriers.
Creating a thriving and free economy
According to the Federal Reserve Bank of New York, inflation has a larger impact on Hispanic Americans. The Latino community pays more for food and housing and significantly more for transportation.
Runaway inflation not only makes it more difficult for families to survive, rising costs it more difficult for Hispanic entrepreneurs to build and sustain businesses. (According to the U.S. Small Business Administration, a quarter of all new U.S. business are established by a person of Latin or Hispanic origin.)
LIBRE's 2023 policy agenda asks federal lawmakers to:
Control inflation by getting Washington's out-of-control spending under control through a unified budget that ensures all spending and all revenue is reflected in one annual bill.
Promote growth by making permanent small business and family tax cuts that were enacted in 2017.
Pass the "Small Entrepreneurs' Empowerment and Development Act and Unlocking Capital for Small Businesses Act," which would improve Hispanic entrepreneurs' access to capital.
Give people more flexibility and freedom in their job by approving the "Support the Employee Rights Act."
Making it easier to access and afford health care
Hispanics Americans have one of the highest uninsured rates for any demographic group.
Top-down government policies have not helped this community. Far too many families face few options in a complex system that leaves them feeling overwhelmed and disconnected from providers they trust.
Health care works best when we unleash innovation and competition and remove barriers between patients and medical professionals. LIBRE's 2023 policy agenda asks federal lawmakers to end top down polices and enact a Personal Option for health care that would:
Empower patients by dramatically expanding access to tax-free health savings accounts.
Pass the "Primary Care Enhancement Act," which would expand patient choice, access, and control by guaranteeing access to direct primary care.
Improve competition by permanently removing Medicare's ban on physician-owned hospitals and authorizing association health plans, which would offer more affordable options for employees and small businesses.
Expand access to health care services by permanently expanding telehealth access and allowing employer flexibility to provide telehealth benefits.
Modernizing the U.S. immigration system while protecting borders
Immigration is good — new Americans bring ideas, energy, and economic growth — but the U.S. immigration system is badly out of balance. In fact, while net migration has returned to its pre-pandemic levels, U.S. employers are still having trouble finding enough people to fill available jobs.
Federal lawmakers must enhance border security, modernize legal immigration, provide an earned legal status to young immigrants who were brought to the United States as children, and address the status quo of the undocumented population. Failing to fix our outdated system threatens our national security, economic prosperity, and the cohesion of the family unit.
LIBRE's 2023 policy agenda asks federal lawmakers to:
Support the "Dignity Act," which would secure the border, provide dignity for immigrants in the United States, and strengthen America's workforce.
Pass the "Healthcare Workforce Resilience Act" and the "Farm Workforce Modernization Act," which respond to the labor shortages in the health care and agriculture industries.
Enhance security along the U.S.-Mexico border by providing border patrol and border communities with the resources they need and by increasing personnel and facilities to mitigate the large influx of migrants at the southern border.
Read LIBRE's 2023 federal policy agenda.