The LIBRE Initiative joins coalition to modernize immigration laws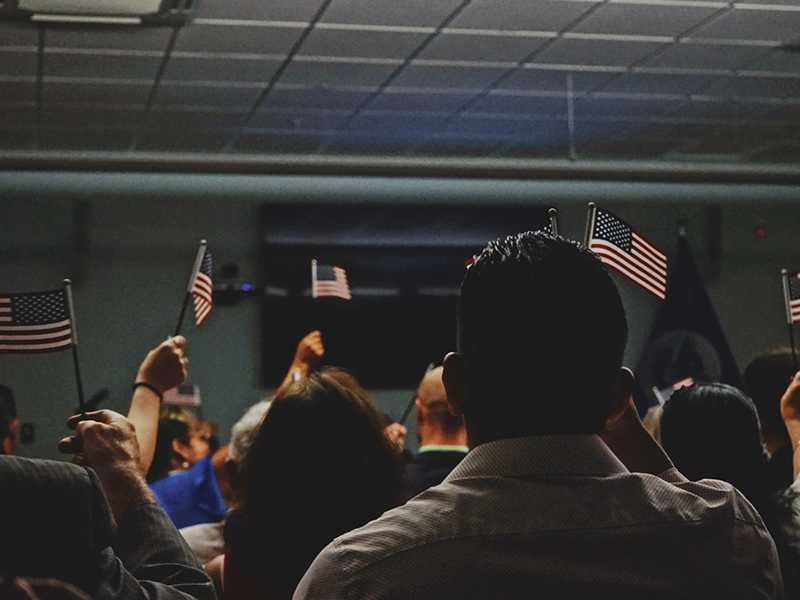 For years The LIBRE Initiative has been encouraging policymakers in both parties to work together to find common ground on immigration, and to begin to update our outdated system.
From enforcement to legal immigration, from worker visas to refugee policy, major improvements can be made to decades-old policies that hurts our economy, wastes taxpayer's money, and keeps America from realizing its full potential.
Many in the Hispanic community are directly affected by the problems with existing immigration laws. We deal with a convoluted and inefficient system, and do our best to make it work for our families and businesses.
But it doesn't have to be this way. All that's lacking is a commitment by our elected representatives to hold an open debate that invites the best ideas from all concerned, and the willingness to work together toward a solution.
With the beginning of a new presidential administration and a new Congress, there is a fresh opportunity to begin this debate. The LIBRE Initiative has joined with Americans for Prosperity and dozens of organizations and individuals to build support for change. Members of this coalition laid out our shared perspective in a recent public letter:
Strong leadership and bipartisanship from Congress and the administration, starting on day one, are critical to build an immigration system that works for U.S. families, grows our economy, and strengthens communities across our nation while welcoming immigrants who seek to contribute as critical partners in our society.

Polling consistently shows broad, bipartisan support for immigrants and immigration reform. Recent polls have found that over 77% of Americans believe that immigration is good for the country and 78% believe DACA recipients should be able to remain in America, and a Fox News poll on Election Day that found 71% of Americans support legal status for undocumented immigrants. Historically, strong support has existed for immigration reform that addresses border security, expanded visa programs for high-skilled and agricultural workers, and regularizing the status of undocumented immigrants.

We can create a modern, humane, and effective immigration system that upholds the best of America's promise: to be a nation where people can come from around the world to work, contribute, and build a better life for themselves, their families, and our society as a whole. As we recover from COVID-19, the essential contributions of immigrants here today, and those to come tomorrow, will be critical to the health and well-being of American workers and their families.

Our nation's immigration laws are decades overdue for an overhaul. To get this done, it will require the new administration and Congress to work together in a bipartisan manner. We stand ready to work together with you on this urgent, national imperative.
It will take a diligent effort by millions of American to build support for long overdue legislative action on immigration. Read the entire letter here.