The LIBRE Initiative at center of federal immigration discussion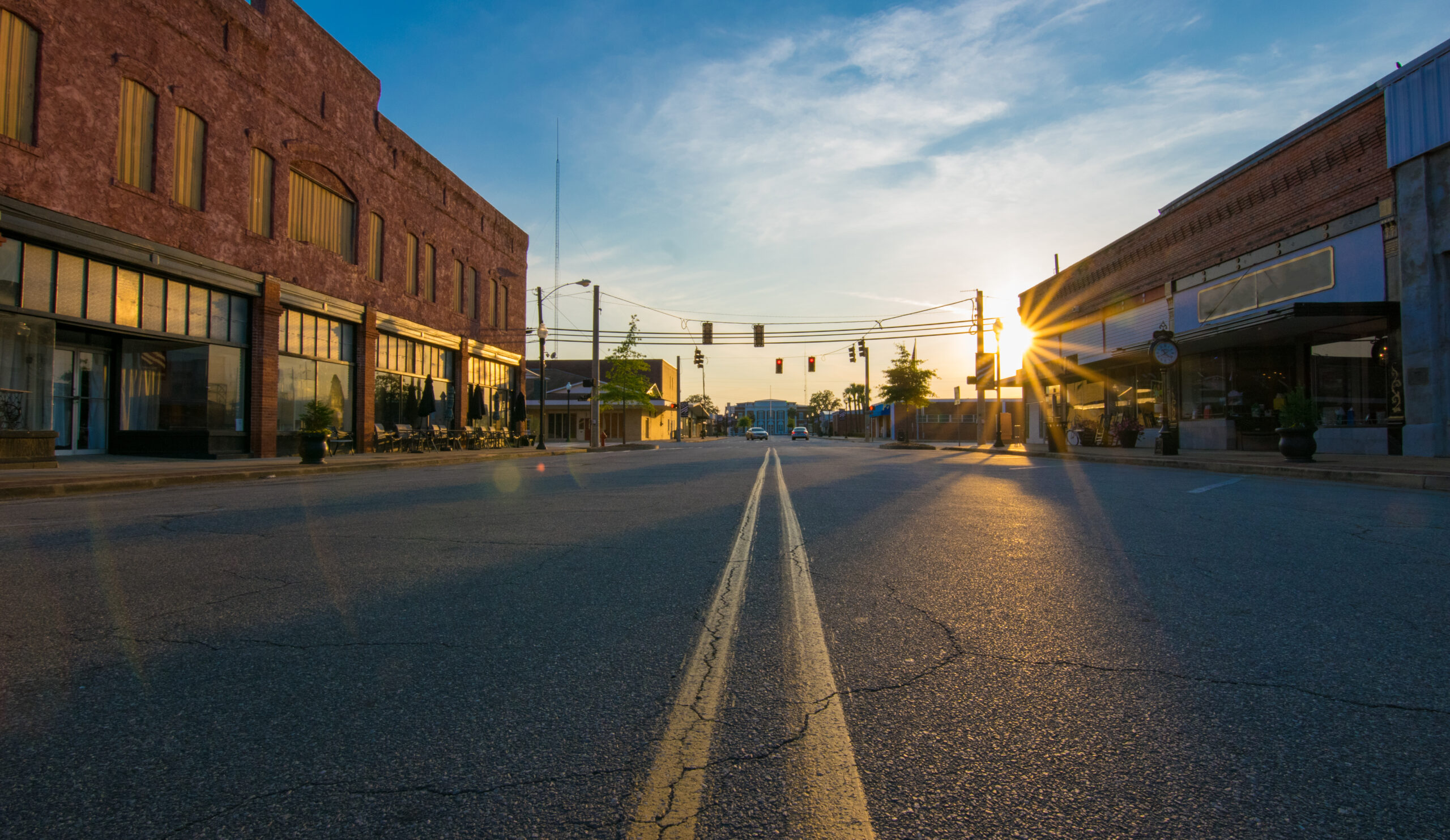 To bring attention to the policy solutions that will improve people's lives, promote the common good, and empower individuals, in 2021 The LIBRE Initiative launched a campaign to bring people together for a series of events across the country.
Soluciones con Libre seeks to tackle the most pressing issues facing the country, including the economy, education, and health care. On March 2 the topic was immigration reform. LIBRE President Daniel Garza and Policy Director Jorge Lima spoke from McAllen, Texas in the Rio Grande Valley while audiences gathered at watch parties around the country.
Earlier in the day, LIBRE flew in activists from around the country to tour the U.S.-Mexico border, and bear witness to the U.S.'s broken immigration system.
Americans benefit from immigration
"Amazing things can happen when you have a welcoming immigration system," said Garza. "America has benefited from immigrants. Americans have benefitted from immigration. … There is a lot of demand for labor in the United States and immigrants can help fill that gap."
Immigrants come to the United States because it offers freedom, and a chance to contribute, Garza said. Unfortunately, the conversation about immigration is being driven by extremists.
"We need to wrestle it back," Garza said.
The first issue Garza and Lima tackled was the agriculture economy. Experts estimate more than 90 percent of farm and ranch workers are undocumented. The U.S. House has approved the Farm Workforce Modernization Act on a bipartisan vote. It would offer a path to citizenship for immigration farmworkers who have been toiling in the United States for several years.
According to Lima, the bill would help Americans struggling with higher consumer prices. "If you are worried about prices going up, supply chain issues, and just not being able to find the things you need for your kitchen table … [that] ties back to the labor situation and the ability of farmers to meet the demands of a growing country."
21 years too long: time for Congress to approve the DREAM Act
The first DREAM Act, which would provide legal certainty to young immigrants, was introduced in Congress 21 years ago. That means a generation of young people have faced uncertainty.
"Congress has not done its job," said Lima.
Since its inception, the LIBRE Initiative has called on federal lawmakers to unite where they share common ground. A solution for young people enjoys broad backing from Americans. In fact, 3 in 5 voters support a solution for Dreamers.
Dreamers are vital contributors to our communities. Many of them are parents and spouses to U.S. citizens, and work in a broad range of industries such as healthcare, manufacturing, and retail. Research shows the United States has a lot to gain from passing the DREAM Act, which some estimates have projected could expand the economy by $15.2 billion each year.
Building a more secure border
Sen. John Cornyn (R-Texas) appeared by video to discuss his Bipartisan Border Solutions Act, cosponsored with Sen. Kyrsten Sinema (D-Ariz.). The LIBRE Initiative has endorsed the bill, which would provide investments for border infrastructure and technology, create better mechanisms for entry and processing, and add immigration judges and border personnel.
Lima said the legislation is a "dynamic solution" that is the result of "genuine leadership" by lawmakers who are "trying to find common ground and drive a solution."
During the discussion, Lima announced two additional lawmakers, Sen. Thom Tillis (R-N.C.) and Sen. Maggie Hassan (D-N.H.), have agreed to cosponsor the legislation as a result of The LIBRE Initiative's direct lobbying efforts. "There is no way a senator from North Carolina decides to sign on [to this bill] without hearing from constituents," said Lima.
Lima explained Congress also must take pressure off the border by improving legal immigration channels. These programs have not been meaningfully changed since the 1980s, he noted. As one audience member explained, the system is "vicious and damaged" and has not "grown up" with the country.
LIBRE Initiative leading a bipartisan, national conversation
These three elements of reform are just the beginning, Lima noted. The LIBRE Initiative will continue to lead the conversation about other changes that will aid immigrants and Americans.
On March 2, the LIBRE Initiative announced a coalition of 30 groups that are united behind its immigration approach. The Alliance for a New Immigration Consensus includes the Bipartisan Policy Center Action, National Association of Manufacturers, National Immigration Forum, Presidents' Alliance on Higher Education and Immigration, and World Relief, among many others.
These organizations will work together to encourage federal lawmakers to enact transformational, bipartisan reforms that promote economic growth, reflect American values, and welcome the broader population of undocumented immigrants and asylees.
On March 3, the LIBRE Initiative and Americans for Prosperity launched a campaign called Stronger US. The Hill featured the initiative and that story was shared more than 1,600 times in less than 24 hours. The announcement was featured in at least 319 news outlets.
Stronger US will focus on the solutions Lima and Garza discussed in the Rio Grande valley: border security, uncertainty for Dreamers, and the workforce situation in our agricultural industry.
Do you agree it's time to reform our broken immigration system? Tell Congress to act now on the Bipartisan Border Solutions Act.