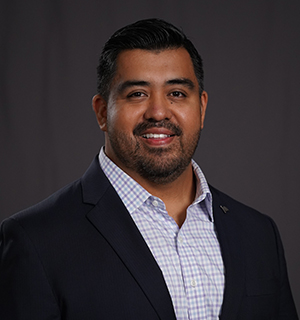 Contact Info
Email: respinoza@BeLIBRE.org
Raul Espinoza
Strategic Director - Texas
Raul Espinoza, Jr. is a first-generation college graduate who returns to the LIBRE Initiative as Texas Strategic Director. Raul previously worked for Leadership for Educational Equity as the Managing Director of Candidate Development where he led a team of campaign strategists with a portfolio of 125+ candidates. In expanding his experience, Raul also worked at the American Heart Association as the grassroots advocacy manager where he worked on over 160 issue-based campaigns across the country.
Prior to joining the non-profit space, Raul worked in the Texas legislature for five legislative sessions primarily focusing on energy resources and tax issues. During the interim, Raul worked on state and federal campaigns where he devoted his time to minority outreach for candidates. After leaving the legislature and campaigns, Raul worked for the LIBRE Initiative which engaged Hispanics on issue areas that affected their communities. At the LIBRE Initiative, Raul began as a field director in central Texas and then transitioned to the policy team where he oversaw policy for five states.
Raul is a first-generation college graduate and received his bachelor's degree in political science from Baylor University. Raul currently resides in Central Texas where he and his wife, Angela, have two daughters, Camryn and Taylor.