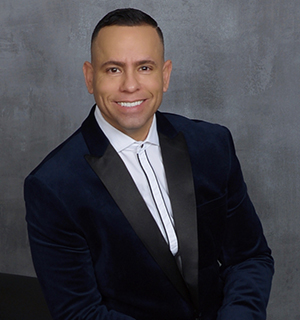 Contact Info
Email: rcandelaria@belibre.org
Ramon Candelaria
Strategic Director - Wisconsin
Ramón is an award-winning non-profit executive and leader who considers it an honor to serve diverse communities in Wisconsin and around the country. His approach of utilizing a servant leadership style, innovation, community, and employee empowerment has allowed him the honor of holding executive leadership positions for several community organizations. For the past 25 years, Ramón has led organizations that worked with government entities from a local and national level, community foundations, private sector CEOs, and many other community financial investors.
He has held executive leadership positions for organizations that served our homeless veterans, youth and community, health and wellness initiatives, and business and economic empowerment groups. During this time, he and his teams worked together to raise over $20 million for the organizations and communities they represented. He has also been called to be a "National Spokesperson for Safe Night USA" and other national violence prevention initiatives around the country. In this, Ramón has established a track record of success in implementing effective strategic partnerships that have addressed complex challenges affecting people, organizations, and communities. His commitment to academic excellence, economic empowerment, and creative programming strategies that support healthy environments to pursue the "American Dream" have been a personal and professional priority since the beginning of his career in public service. The goal has always been to bring about positive change for families that struggle the most.
This has earned him the respect of his peers as a true servant. Ramon was selected as one the "35 Faces of the Future" by Milwaukee Magazine. He has a Bachelor of Science degree from the University of Wisconsin-Milwaukee in Community Studies & Educational Policy and holds a minor degree certificate in child and youth work from the University of Wisconsin-Milwaukee. Ramón  was a recipient of the Business Journal's "40 under 40" award and was also named Gold Award Alumni of the Decade by the University of Wisconsin-Milwaukee. In addition, his academic credentials include 21 credits towards a Master's in Business Administration, and he is working towards its completion. Ramón  was among a very small group of nonprofit leaders selected worldwide to participate in the Harvard Business School's course "Strategic Perspectives in Nonprofit Management."
Ramón spoke before the Office of Faith-Based and Community Initiatives at the White House under President George W. Bush advocating for solutions to reduce youth violence. He was also invited to the White House under President Bill Clinton for his community engagement and youth/community work efforts.
Currently, Ramon has decided to bring all his years of personal as well as professional experience, his academic credentials, and over 25 years of public service as the Strategic Director of Wisconsin for The LIBRE Initiative. This decision was based on continuing to inspire others to live their "American Dream" for economic prosperity and the best possible education to live their most productive healthy life.
When Ramón was asked by a news reporter what is his biggest accomplishment? The response was, "The honor of being called a servant of people allows me to live every day full of dignity and peace."