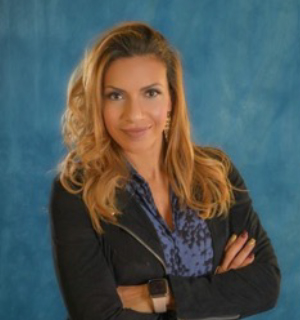 Contact Info
Email: LTrocel@belibre.org
Lorena Trocel
Grassroots Engagement Director - North Carolina
Lorena, a Venezuelan national, was forced to flee her home country due to its totalitarian socialist regime that has plagued the nation since 1998. In 2017, she arrived in the United States as a single mother, determined to start anew and provide her daughter with a country where she could grow and flourish with unrestricted liberties.
With a degree in Human Resources from the University of Carabobo and a postgraduate degree in Strategic Management and Organizational Psychology, Lorena has worked for over 17 years in various private and non-profit organizations. She has also volunteered for multiple non-profit entities in the Raleigh region and surrounding areas, focusing on development, education, health, and culture. Additionally, she actively collaborates with the University of North Carolina, conducting research to enhance the cardiovascular health of Latinas of menopausal age in North Carolina.
In the US, Lorena discovered her passion for helping individuals and communities live healthier, more balanced lives. However, this can only be accomplished in a society that provides freedom for personal development, progress, and full realization of one's potential. Her dedication to joining Team LIBRE is fueled by her desire to help people achieve their goals, surpass societal barriers, and maximize the opportunities that the nation provides, just as she has done.