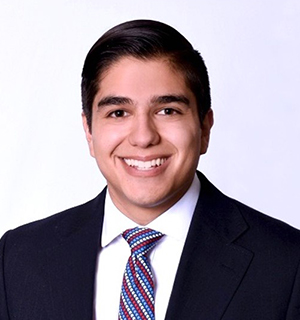 Contact Info
Kevin Hernandez
Policy Director
Kevin Hernandez is the Policy Director at the LIBRE Initiative. Kevin's work focuses on advancing liberty and freedom-minded policy solutions that break down barriers to opportunity and empower Hispanics to achieve their American Dream.
Prior to joining the LIBRE Initiative in 2017, Kevin worked at the U.S. Hispanic Chamber of Commerce where he served as the VP of Policy & Public Affairs. He was responsible for shaping the chamber's policy agenda to best reflect and elevate the interests of our country's 4+ million Hispanic owned businesses.
A proud Floridian and son of Colombian immigrants, Kevin was born in New Jersey and raised in Tampa, Florida. He holds a B.A. in International Relations from Florida International University.
Kevin is a U.S. Delegate with the British-American Project and serves as an Advisory Council Member of the NextGen Chamber of Commerce. He has previously served as a Leader's Fellow with the James Madison Institute and was named to Maverick PAC's "Future 40" list.
He has appeared in both English and Spanish-language media, including – USA Today, Roll Call, The Hill, Sirius XM, Univision, and Telemundo.