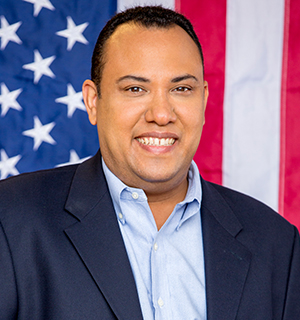 Contact Info
Email: info@belibre.org
Jose Mallea
Chief Executive Officer
Jose Mallea began his professional career in government as a 2001 Presidential Appointee in the George W. Bush Administration; serving as Special Assistant to the SBA Administrator and most notably at the White House as Special Assistant and Personal Aide to the Chief of Staff to the President, Andrew H. Card, Jr..
Following his tenure at the White House, Mallea joined the U.S. Department of State as a Senior Advisor in the Office of Commercial and Business Affairs and was responsible for the Near Eastern Affairs Region, working with U.S. companies doing business in the Middle East and North Africa. In 2004, Mallea received a Superior Honor Award from the U.S. Department of State for his work as part of the Economic Bureau's Iraq Reconstruction Task Force. He continued his service in the Department of State as Associate Director in the Office of White House Liaison until February of 2005.
Following his tenure in Washington, D.C., he returned to Miami, Florida where he served as Chief of Staff to then Mayor of the City of Miami Manny Diaz.
Shortly thereafter, Mallea founded his own firm, JM Global Consulting, focusing on business development and public affairs. His firm has worked with clients in a number of sectors including telecommunications, infrastructure, transportation, homeland security, financial services, management consulting, food & beverage, and healthcare.
In 2010, he served as Campaign Manager for Marco Rubio's U.S. Senate Campaign. The campaign achieved a 19-point come-from-behind victory in a highly contested 3-way race. Politico Magazine rated it the No. 1 best-executed campaign of the 2010 election cycle.
Following a brief tenure as Chief of Staff to Miami-Dade County Mayor Carlos Gimenez in 2011, Mallea joined the Libre Initiative in 2012, a 501(c)4 organization advocating for policies that promote economic prosperity in the U.S. Latino community. As National Strategic Director he oversaw the organization's voter contact, advocacy, messaging, and outreach strategies in the states of Florida, Texas, Colorado, Nevada, Arizona, and Virginia.
Pursuing his passion for craft beer and great food, in 2011 he opened the Local Craft Food and Drink in Coral Gables, one of South Florida's most acclaimed gastro-pubs. In 2012, he founded Biscayne Bay Brewing Company. Based in Miami, Biscayne Bay Brewing is one of Miami's first independent craft breweries, focused on making the finest beer using high-quality ingredients that represent Miami's many diverse flavors.
From 2012-2015, he served on the board of the Port of Miami Terminal Operating Company on behalf of Ports America, the largest port operating company in the United States.
In 2015, he joined the presidential campaign of former Florida Governor Jeb Bush, serving as Senior Advisor responsible for national Hispanic engagement.
He is a graduate of Florida International University with a Bachelor's degree in Political Science and International Relations.