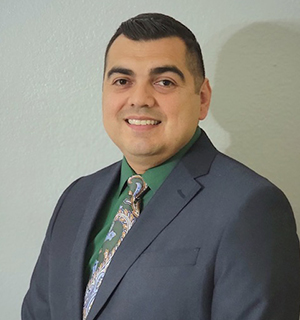 Contact Info
Email: damartinez@belibre.org
Daniel Martinez
Grasroots Engagement Director - Texas
Daniel Martinez is the Harlingen Texas Grassroots Engagement Director for The LIBRE Initiative.
In his other community roles, 14 years ago Daniel founded a multicultural church in the Rio Grande Valley called House of Hope Apostolic Church. He bi-vocationally led House of Hope while working with various companies, a federal agency, and a state agency. He served as a Service Representative with the Social Security Administration for five and half years. He worked as the Account Executive for the South Texas Region with UPS Freight. He also worked as the Inside Sales manager for five and half years with the only car audio manufacturer in South Texas, DB Research LLC.
Daniel was born in Brownsville, TX and reared in the small town of Los Fresnos Texas all his life. His studies began at the University of Texas at Brownsville and Texas Southmost College. After he felt a strong call upon his life to pursue ministry Daniel decided to enroll at the International Apostolic Bible College where he received his bachelor's in theology. His servanthood attitude helped him develop the passion to serve his community by advocating for the elderly and the non-English speaking community that was ill informed of their rights and opportunities available to them. Daniel is married to Ruth Martinez, a very supportive and understanding wife who together they carry the burden of serving their community where they live. He has four children, Kayla, Alexia, Ruth, and Nehemias.