A Tale of Two Healthcare Systems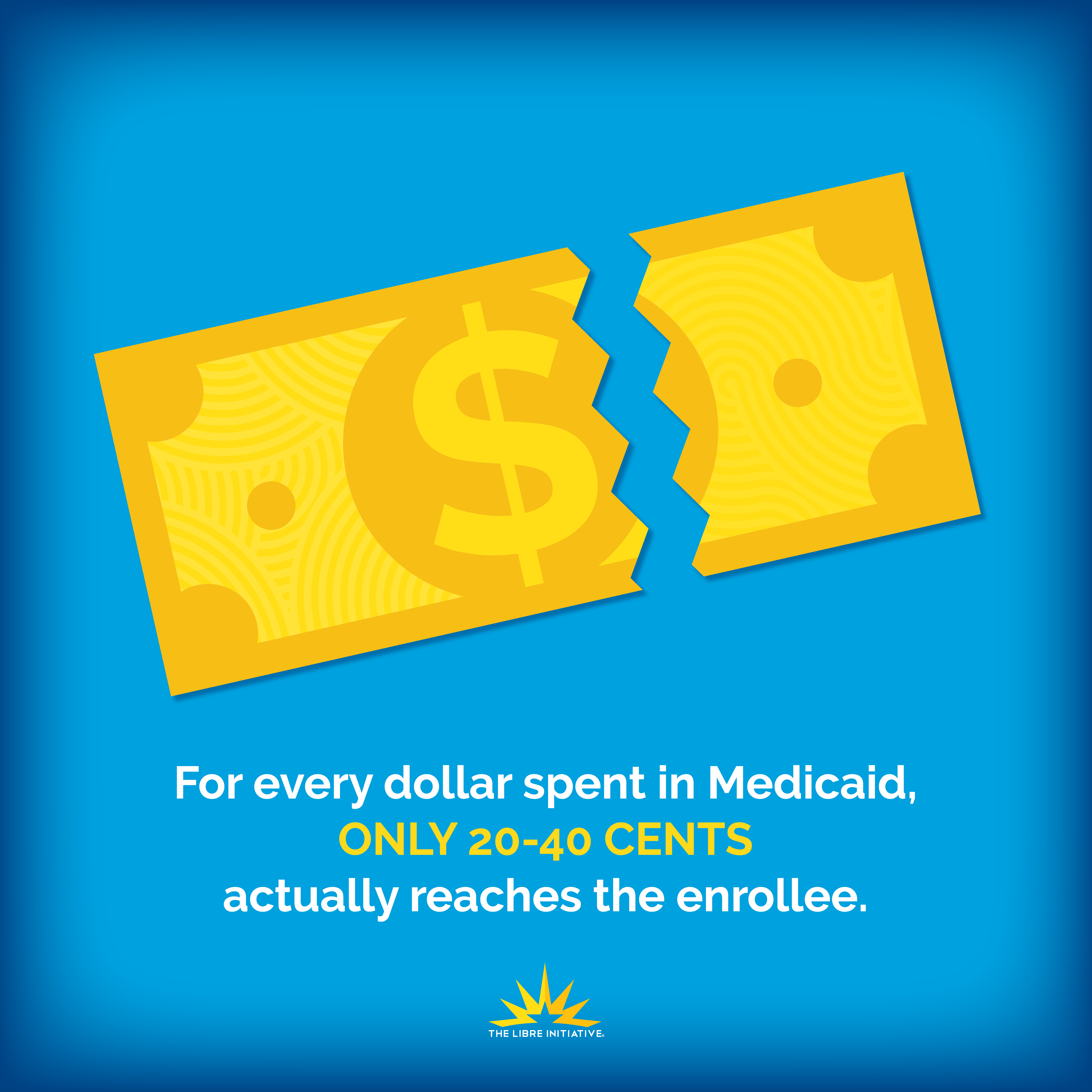 For years, free market advocates have warned about how terrible Medicaid actually is for its enrollees, who suffer long wait times, poor access to care, and sub-par health outcomes. Now, however, the shoddy state of Medicaid versus the rest of the American healthcare system has become the subject of a court case that throws the differences between the two "separate but unequal" systems into sharp relief.
Recently a group of Latino Medi-Cal enrollees sued the state of California for maintaining what they allege to be "a separate and unequal system of healthcare, one for the insurance program with the largest proportion of Latinos (Medi-Cal), and one for the other principal insurance plans, whose recipients are disproportionately white."
If only that were an exaggeration.
Medicaid has deteriorated to the point of locking millions of people into a sub-par, failing healthcare system, almost totally separate from the rest of the country. In fact, because Medicaid doesn't reimburse healthcare providers at anywhere near the rate of private insurers, an increasing number of physicians no longer accept patients enrolled in the program. In California alone, where this lawsuit is taking place, barely half of primary care physicians – 55 percent – are accepting new Medi-Cal patients. Enrollees are quickly running out of options.
There's no reason policymakers shouldn't have seen this coming. In fact they were warned repeatedly. Adding millions of additional Medicaid enrollees has led to mounting costs, which has put a serious financial strain on state governments. California in particular deeply underestimated the number of new enrollees it anticipated when the state expanded its Medicaid program. The state estimated it would see a maximum of 910,000 enrollees, but by May of 2016 the state actually had 3.8 million new enrollees – making enrollment a staggering 322 percent over projections. Now one in three California residents are trapped in this substandard health program. At a time when states across the nation are struggling to pay their bills for infrastructure, education, and even public safety, these additional costs have forced lawmakers to cut corners.
Perversely, the expansion of Medicaid has even served to divert public funding away from the truly needy. As a result of incentives baked into Medicaid's funding formula, many of those who were eligible for coverage under Medicaid before the expansion must now take a back seat to new enrollees. Consequently, over half a million seniors, children, and other at-risk groups must now wait in line to receive healthcare. For Latinos and all Americans who previously relied on the program for care, the situation is looking bleak. Instead of shifting resources away from those who need them the least, and toward those who need it the most, Medicaid is doing the opposite.
This is a big problem considering that Medicaid was already struggling to meet the needs of its beneficiaries before it got pushed to its limits by expansion under Obamacare. Random assignment trials (considered the gold standard of scientific research) have found that standard healthcare outcomes – things like blood pressure, blood sugar, and cholesterol – for those who received Medicaid were no better than their counterparts who remained uninsured. Perhaps this is because, for every dollar spent in the Medicaid program, only 20 to 40 cents of benefit actually reaches the enrollee.
Progress on healthcare reform continues to retreat into the realm of impossibility at the federal level, and the need to reform our failing healthcare system at the state level has become ever more dire. Medicaid sits at the heart of the problem. In order to provide better quality healthcare for more people, at a lower cost, policymakers must promote competition among providers, put consumers in charge of health care choices, and reverse the expansion of Medicaid that has taken place.