Supreme Court Nominee Will Uphold Constitution—A Win for Latinos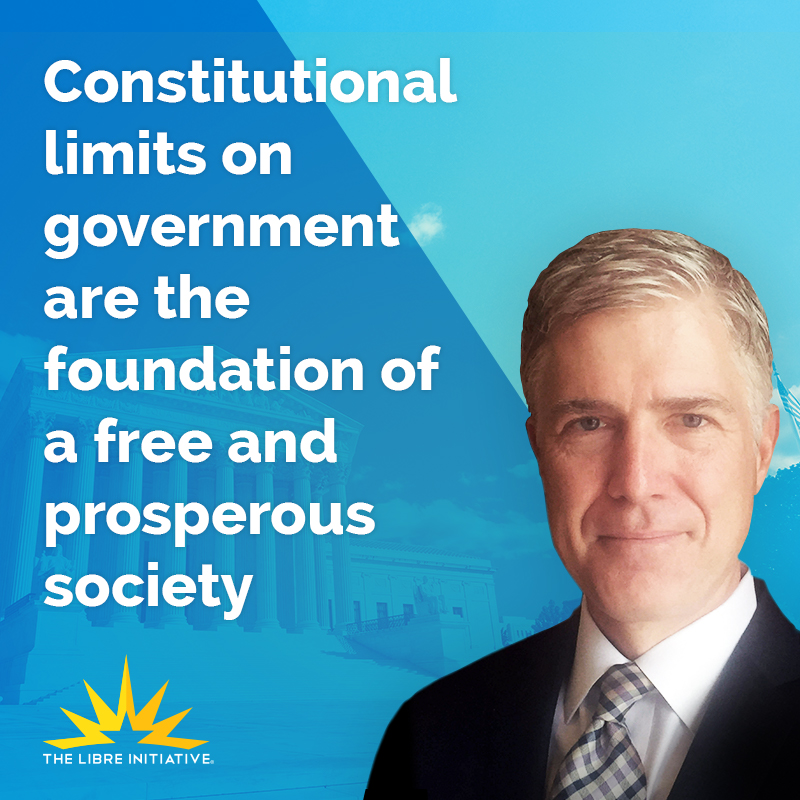 President Trump has nominated Judge Neil Gorsuch to fill the vacancy on the U.S. Supreme Court, and the U.S. Hispanic community will benefit from his confirmation. Having served on the U.S. Court of Appeals for the Tenth Circuit, represented the Justice Department and clerked for two Supreme Court justices, Judge Gorsuch is extremely qualified to serve in this capacity and will bring a welcome originalist perspective to the bench.
Our country is in need of positive leadership and with this pick, President Trump is sending a strong signal that he plans to protect citizens' rights and strengthen our nation's system of checks and balances. Judge Gorsuch's record indicates he will respect individual liberties and defend citizens against government overreach.
U.S. Latinos value individual responsibility and entrepreneurship, and contribute every day to creating a more prosperous America. Judge Gorsuch is an excellent pick to help ensure that we are able to achieve our American Dreams by advancing a free society through fair and equal protection under the Constitution for all Americans. Judges have a responsibility to protect our liberties from government meddling, and Judge Gorsuch has demonstrated that he will uphold Constitutional limits on government power no matter who is in charge—the foundation of a free and prosperous society.
Not only does Judge Gorsuch's record indicate he will be a champion of individual rights, but he also understands that irresponsible interpretations of regulatory and criminal laws can often hurt disadvantaged communities the most. Judge Gorsuch will protect the individual rights of all people—recent immigrants and natural born citizens alike. All of these issues disproportionately impact the Latino community.
Judge Gorsuch was unanimously approved to serve on the Court of Appeals—he deserves the same bipartisan support now for a speedy confirmation to the Supreme Court.