September Jobs Report Deserves a Double Take from the Hispanic Community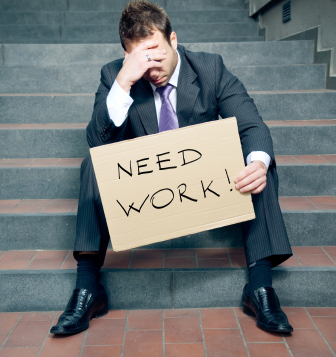 The recently released September jobs report from the Bureau of Labor Statistics (BLS) – delayed over two weeks over the government shutdown – offers the latest snapshot of a sluggish U.S. economy. While many focus on the unemployment rate and the number of jobs added as the two big indicators of movement, there are other important takeaways upon further examination of the statistics.
Released in this report is data about the economic realities of the Hispanic community compared to the total population and numbers suggest that the slow recovery is hitting this group harder than any other.
As of last month, the rate of those who were employed part-time for economic reasons across the nation's employed population was at 4.3%. However, for Hispanics this number is two percentage points higher at 6.2%. This represents the highest share of any demographic in this category; 4.0% of white workers, 6.0% of African Americans, and 3.4% of Asians are part-time for economic reasons. As employers weigh the costs of moving full-time employees to part-time, it is important to keep these percentages in mind in assessing their effects on each demographic.
The increased rate of involuntary part-time employment in itself is disappointing, but what is even more troubling is the fact that this leads to more discouraged workers. This is evident in the participation rate, which continues to decline. Last year at this time, the Hispanic participation rate in the labor force was 66.2%, but has continued to drop and is now at 65.8% for the month of September. The number of those who have left the labor force continues to increase each month, too.
Overall, the September report is static – representing a still struggling economy. It is not the type of growth economists suggest would be necessary to see real economic improvement, and when one digs deeper into the data there are several areas of concern as evidenced above. The long-term effects of a weak economy and the accumulation of reports such as this have already caused real damage to the quality of life of many Americans.
With the growing uncertainty surrounding the implementation of the ACA and the upcoming fiscal battles, these weak reports are becoming the norm. The negative effects of increased regulation, higher taxes, and economic uncertainty are now evidenced in the numbers, and it is time for the White House and Congress to realize that there are actual consequences to their anti-growth policies. It is essential that lawmakers fully understand the implications of their actions so that future policies promote real economic growth rather than placing road blocks for those working towards their American dream.
Source: Bureau of Labor Statistics, Tables A-1, A-2, A-8, and A-18. Data note: the data measures the percentage of the workforce that is part-time for economic reasons according to the September 2013 report.