Rep. Juan Ciscomani: Why the American Dream is a dream worth fighting for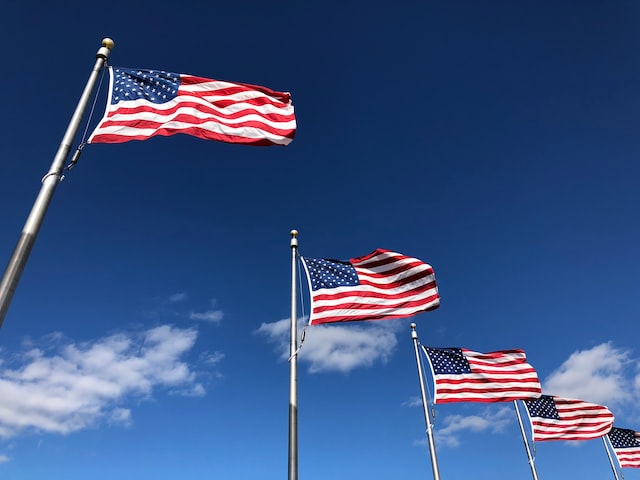 This year, first-term Representative Juan Ciscomani delivered a Spanish language rebuttal to President Joe Biden's State of the Union speech.
A Mexican immigrant and the first of his family to graduate from college, Rep. Juan Ciscomani's speech centered around the goal of preserving and protecting the American Dream.
One of the best ways to accomplish said goal is by changing the way we think about the role of government.
Instead of top-down policies like those articulated by President Biden, Rep. Ciscomani talked about the need to reduce the size of government so that people are free to pursue and live out their version of the American Dream.
Step 1: Lower taxes, stop wasteful spending
Lowering the tax burden on the American people, including individuals, families, and job creators is a good first step.
This is especially important as high inflation rates persist – an issue Rep. Ciscomani took on head on, saying we need "to fight inflation and reduce the cost of living by curbing excessive government spending."
When it comes to growing the economy, The LIBRE Initiative recently released its that goes into greater detail on how this Congress and this administration can enact pro-growth economic policies to expand opportunity and prosperity for all.
Unfortunately, there is a strong pull for both political parties to support increased government subsidies, corporate welfare and even more government spending at a time when the U.S. has amassed $31 trillion in debt.
Step 2: Secure our border and modernize our immigration system
On immigration, the border-state representative talked about the need to secure the border but could have included on how Congress can modernize and fix our immigration system to provide permanent relief to Dreamers and agricultural and essential workers at a time when there are millions of jobs unfilled.
Step 3: Provide a Personal Option for heath care
On health care, Rep. Ciscomani said that we should "make the cost of health care and medical consultations transparent."
He's absolutely right. To do this is, we need to move away from the one-size-fits-all approach to a , where the American people, including the Latino community can customize a health care plan that works for them. .
We need legislation that can empower us to:
See the doctor of our choice, conveniently and affordably.
Give us access to the most appropriate, safe, and effective treatments.
Have good insurance that meets our needs at an affordable rate.
Know how much our care will cost, up front, before we pay for it.
Have strong safety nets that protect the most vulnerable.
Additionally, this Congress can ensure patients can see medical professionals quickly and conveniently by .   
At the heart of Ciscomani's speech was the following:
"We need a government that is accountable to its citizens. Not leaders with excuses who focus more on criticizing the other party than finding real solutions."
We couldn't agree more. The LIBRE Initiative and its staff, volunteers and activists stand ready to work with lawmakers from both sides of the aisle to help the Latino community thrive and live out their version of the American Dream.
Learn more about policies that can help everyone achieve their American Dream.