President Obama's Weak Leadership Puts Free Trade At Risk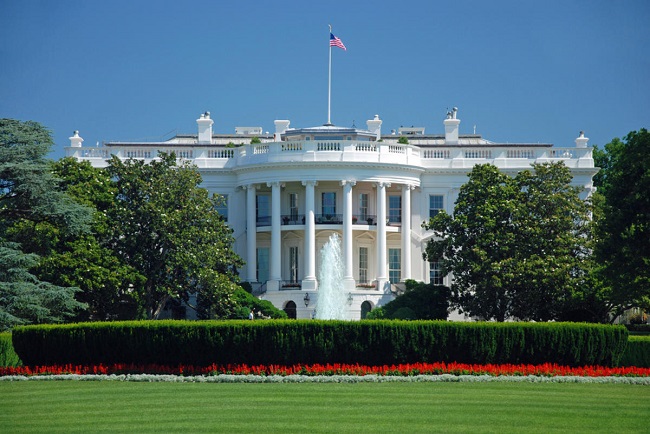 President Obama is struggling to rally his own party and continues to show weak leadership, as House Minority Leader Nancy Pelosi (D-CA) and other Democratic lawmakers defeated a plan to provide transitional assistance to workers displaced by trade, bringing down legislation to grant Trade Promotion Authority (TPA) to the White House. The TPA bill, the "Bipartisan Trade Priorities and Accountability Act of 2015," would enable the President to negotiate the conditions of the Trans-Pacific Partnership and submit the trade deal to Congress for a simple up-down vote with no amendments. While freer trade stands to benefit the U.S. economy in general and Hispanic businesses in particular, protectionism still lingers in this legislation. However, policymakers should not let the perfect be the enemy of the good. The facts are clear: eliminating taxes and other barriers to trade is good for our economy, and good for the Hispanic community. We should not allow this latest episode of Washington dysfunction to stand in the way of future growth and progress.
A number of Congressional Democrats and left-wing groups, including Sen. Elizabeth Warren (D-MA) and organized labor, have decried the President's proposal as a betrayal, bringing his plummeting influence into sharp relief. President Obama was even subjected to accusations of "˜sexism,' recently, for referring to Sen. Warren by her first name. AFL-CIO president Richard Trumka has been especially colorful in his objections to the President's arguments, calling them "unadulterated horse waste." The current squabble has taken such a grip of the left wing that the President was only barely able to get Senate Democrats to debate the bill last month. After Republicans were subjected to such fierce criticism for their internal disagreements last summer, it now appears that the real dysfunction and gridlock in Washington is squarely on the side of the left.
Democratic gridlock over this important initiative has put our economic well-being on the line, and Hispanics in particular stand to lose out if it fails. Hispanic-owned businesses are more involved in export and import than the national average, and immigrant businesses in particular are nearly twice as likely to export as non-immigrant firms. The Trans-Pacific Partnership could increase U.S. exports by $123.5 billion, but only if the president has the authority to negotiate the deal. Playing politics with a crucial trade deal puts Hispanic businesses at risk, and makes the recent infighting all the more dangerous.
However, the bill has some important drawbacks of its own, and the current controversy provides a unique opportunity to weigh in on the benefits of expanded trade, while also recognizing the work that remains to be done. In the current case, we have good reason to be wary of protectionist measures sneaking in under the radar, which Congress should work to avoid.
Nevertheless, the facts are clear. Expanding trade by removing artificial barriers to commerce will raise our standard of living, improve consumer choice, and fuel economic growth. The Trans-Pacific Partnership covers 40% of the global economy, and for America to remain competitive, we must engage openly and freely with other nations through trade. Lawmakers should come together on this important, bipartisan trade issue.
It's time to put policy before politics. We deserve at least that much.