Unique perspectives on the Cuban people's struggle for freedom and how you can help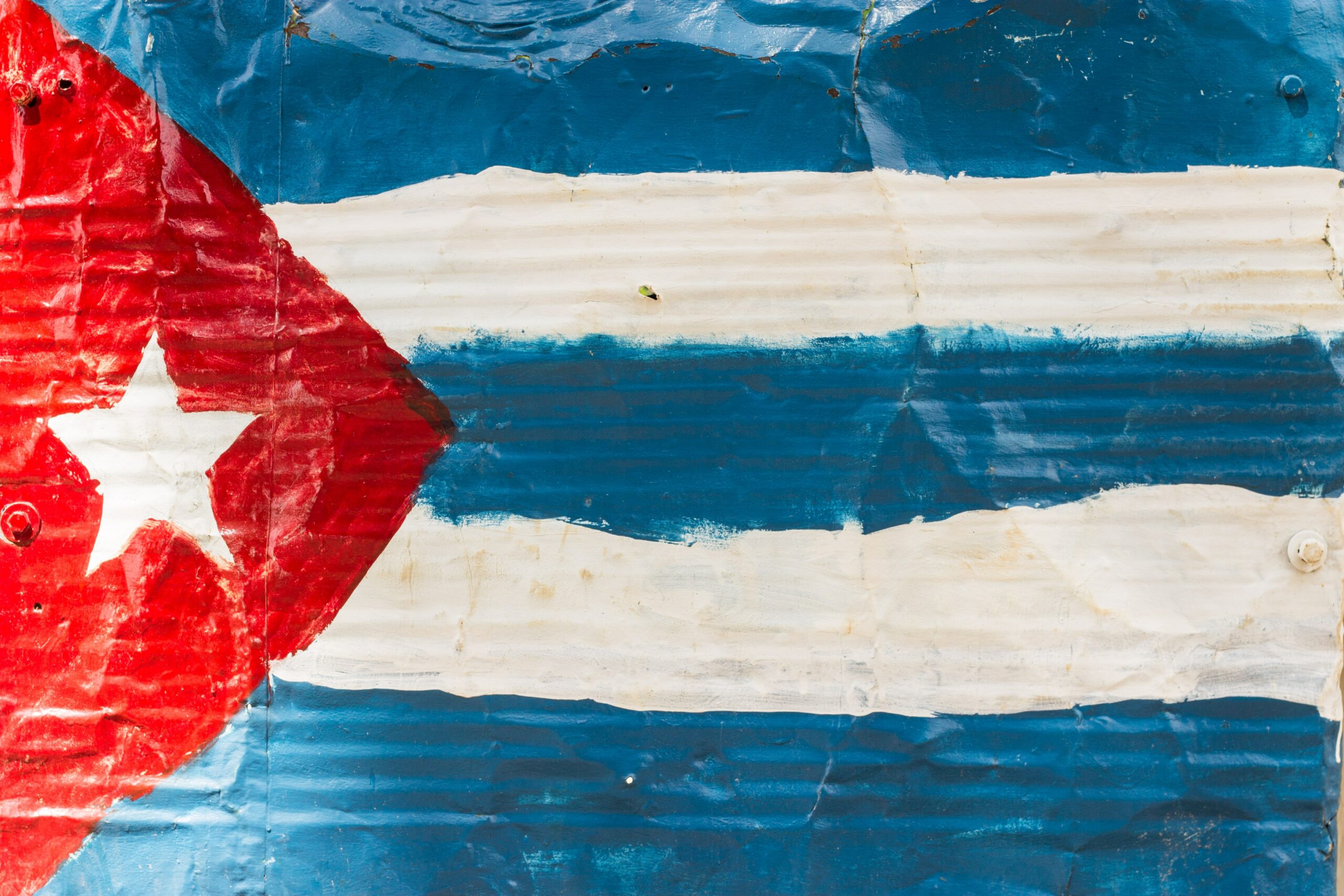 What started in the Cuban city of San Antonio de los Baños on July 11 has now spread to more than 40 cities across the country, among them Cuba's capital, Havana: a protest of historic size and significance against the country's communist regime.
After more than six decades of oppression, starvation, and brutality at the hands of those in power, thousands of Cubans have taken to the streets to call for an end to these conditions.
The government responded as tyrannical governments usually do: It shut down communications throughout the country, using its state-run phone and internet company, Etecsa. Then, it sent so-called "rapid-reaction brigades" and Communist Party militants to attack the protesters.

To discuss these events, and how you and others can join the movement to fight for Cuba's freedom, The LIBRE Institute — the sister organization of the LIBRE Initiative — President Daniel Garza met with Community Engagement Directors Maria Ferre and Alian Collazo, Operations Specialist and Manager Janisset Rivero, and Director of Grassroots Operations David Casas over Facebook Live on July 19.
Despite tremendous pressure, the Cuban people are speaking up against the regime
"This is historic in every way in Cuba," said Collazo, who fled from the island nation by boat with his mother when he was eight years old. "In Cuba, for the past 62, almost 63, years now, there has been zero tolerance — absolute zero tolerance — of any type of dissent."
Now, the Cuban people are speaking up, a right traditionally denied to them. Collazo noted that, while many countries in Latin America have their problems, they are generally afforded the right to vote. Not so in Cuba, in which one party controls the government.
Collazo recalled the terror in his grandmother's eyes when, as a child, he asked for red meat, a good in short supply thanks to the regime's repressive economic policies. She worried that the government would hear their conversation.
These protests represent "monumental progress," Collazo said, noting that demonstrators face huge risk by publicly opposing the government.
"They [the government] want to control every single aspect of the lives of the Cuban people," he concluded.
Socialism has failed Cuba — and all of Latin America
Socialism and communism have failed every single country in which they have been implemented. While Cuba is no exception, some still insist that socialism was just implemented incorrectly, and that "real socialism" simply has not been tried yet.
"Socialism and communism have proven, [over] 100 years, that the only thing they have brought to the countries where they have been imposed are misery, lack of freedom, and death," said Rivero, who escaped Cuba with her family when she was 14 years old.
Socialism's constriction of freedom — part and parcel of the ideology — is, Rivero said, detrimental to prosperity and human development.
"There is no way any socialist or communist society could achieve the goal of bringing happiness to each individual, to let them dream and achieve their dreams through hard work," Rivero said.
That is why Cubans are suffering today. And it is why they are protesting in the streets, facing threats from the government to their lives and livelihoods.
Ferre — whose family comes from Nicaragua and Venezuela, both of which have suffered under communism and socialism — hopes the bravery of these Cubans, and support from the international community, will serve as inspiration for other people in Latin America fighting for their freedom.
LIBRE stands with the Cuban people — and you can, too
The Cuban people are risking life and limb in dozens of cities across the country to protest their oppressive regime and the legacy of Fidel Castro.
But that doesn't mean we should stand idly by and watch. Cubans need the international community on their side. They cannot go it alone.
That is why The LIBRE Initiative is lending its voice to their cause. Your voice is needed, too.
You can use The LIBRE Initiative as a platform to support the Cuban people.
The LIBRE Initiative exists to identify and break down the barriers that prohibit Latinos from achieving the American dream.
That's why the organization is educating millions of Americans about the situation in Cuba, urging them to speak out against the regime, and reach out to their lawmakers to put pressure on Cuba's dictatorship.
You can help. The LIBRE Initiative's social media toolkit provides tips for how to best share information about what's happening in Cuba, images that show what's happening in the country, and helpful hints on how you can best connect with others.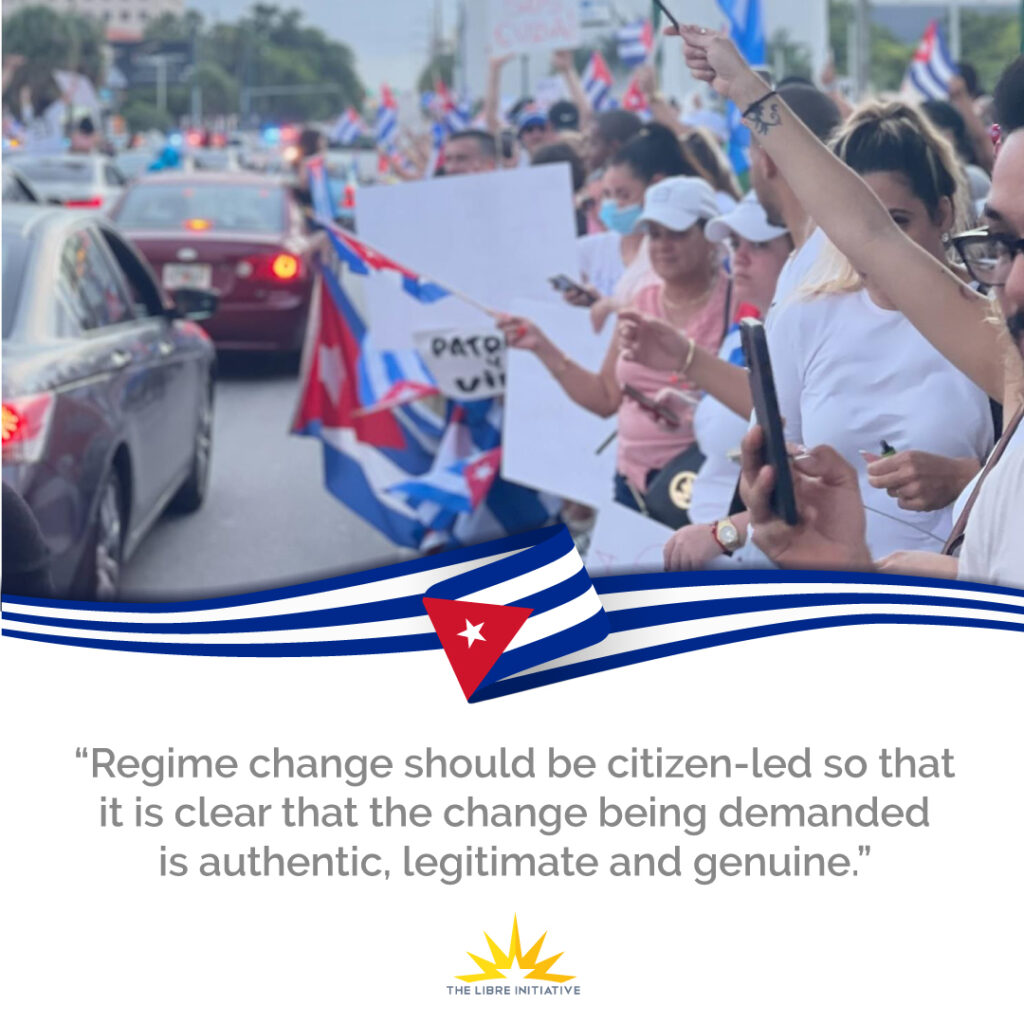 You can watch the entire discussion here.
Learn more about Cuba's fight for freedom and how you can support the Cuban people on social media.