Paul, Garza, Rodriguez: Our Country's Education System Has A Built-In Inequality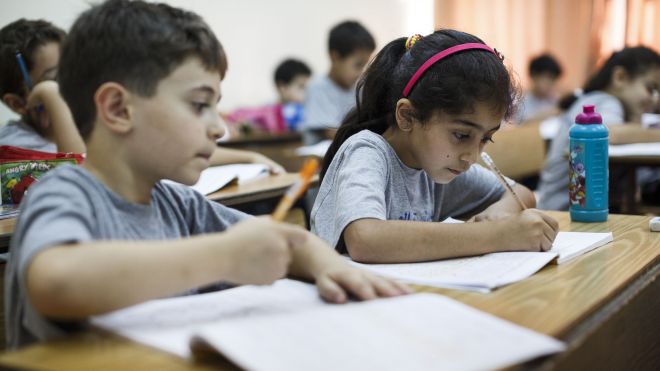 (This article was orginally published in Fox News Latino)
Every American agrees that our children deserve a world-class education. But our country's education system has a built-in inequality. Some children get the outstanding teachers and the education they need only because they're lucky enough to live on the right street or in a good zip code. Others aren't so lucky. Too many children are stuck in subpar schools – or even failing ones – because they came up short in the zip code lottery of life.
This is a case study of unfairness and inequality — and it's not the American way.
America has always been a place where people succeeded and failed not based on the circumstances of their birth, but on their talent, hard work, and discipline. A quality education can't be just a privilege for the wealthy; it should be accessible to all.
This is something that concerns all Wisconsinites. That's why we are joining together to host a roundtable discussion on April 23 to discuss school choice and opportunity. Sen. Paul will serve as moderator to a group of educational experts and a panel of parents and students who have personal stories and experiences with school choice in Wisconsin.
There's no better place to have this discussion. For over 23 years, Wisconsin has been at the forefront in the fight for equality and parental rights in education. Milwaukee boasts the largest and oldest parental choice program in the country, giving thousands of children access to better schools. The lucky beneficiaries of this system have been some of the most impoverished and disadvantaged children in the state.
But even in Milwaukee, the cradle of school choice, there remain unfair income caps, funding obstacles, and needless political barriers for families looking to escape poorly performing and unsafe schools. There also remains plenty of misunderstanding and controversy.
It's time to clear things up. Critics of school choice have long argued that the problem with poorly performing schools isn't with the schools so much as it is with the students. According to this narrative, kids who perform poorly in one school are likely to perform poorly elsewhere.
The data show that's just not true. A recent study found that students who leave poorly performing schools outscore their former classmates by 14 percentage points in reading and 15 percentage points in math. Another study, released last year, found that students do demonstrably better when they move from a poor educational environment to a better one. And a study by Stanford University shows Latinos benefit more than any other demographic group from school choice programs.
More Americans are recognizing that school choice is one of the key civil rights issues of our age. A full 73 percent of Americans now support school choice, according to a recent poll. This is remarkable in an era of profound political polarization. Choice in education is increasingly a point on which liberals and conservatives agree.
But this shouldn't come as a surprise. School choice is a practical step that appeals to an American sense of fairness and equality of opportunity.
Unfortunately, not everyone agrees. Every day, special interests group and America's political elite work to block the doors of opportunity and justice for America's poorest families. Every year, Washington employs thousands of bureaucrats and throws tens of billions of taxpayer dollars at the country's schools. Despite – or perhaps because of – these efforts, our students are still trailing other western nations in educational excellence.
We should instead be fighting for parental freedom and school choice, the real policies that give our children the education they deserve. Everyone – especially minorities and the working poor – should be empowered to make their own choices for their children's' education. After all, everyone should be free to pursue the American dream — not just the families that won the zip code lottery.
Senator Rand Paul is the junior senator from Kentucky, Daniel Garza is the Executive Director of the LIBRE Initiative. Zeus Rodriguez is the President of Hispanics for School Choice and St. Anthony's Catholic School in Milwaukee, WI. Together, they are hosting the "Success for Our Children: A Roundtable on School Choice" on April 23rd in Milwaukee.
Republican Rand Paul represents Kentucky in the United States Senate.
Zeus Rodriguez is the President of Hispanics for School Choice and St. Anthony's Catholic School in Milwaukee, WI.
Daniel Garza is the Executive Director of The LIBRE Initiative and former White House staffer from 2001-2006.